Heroic Rescue Frees Humpback Whale in Los Cabos, Mexico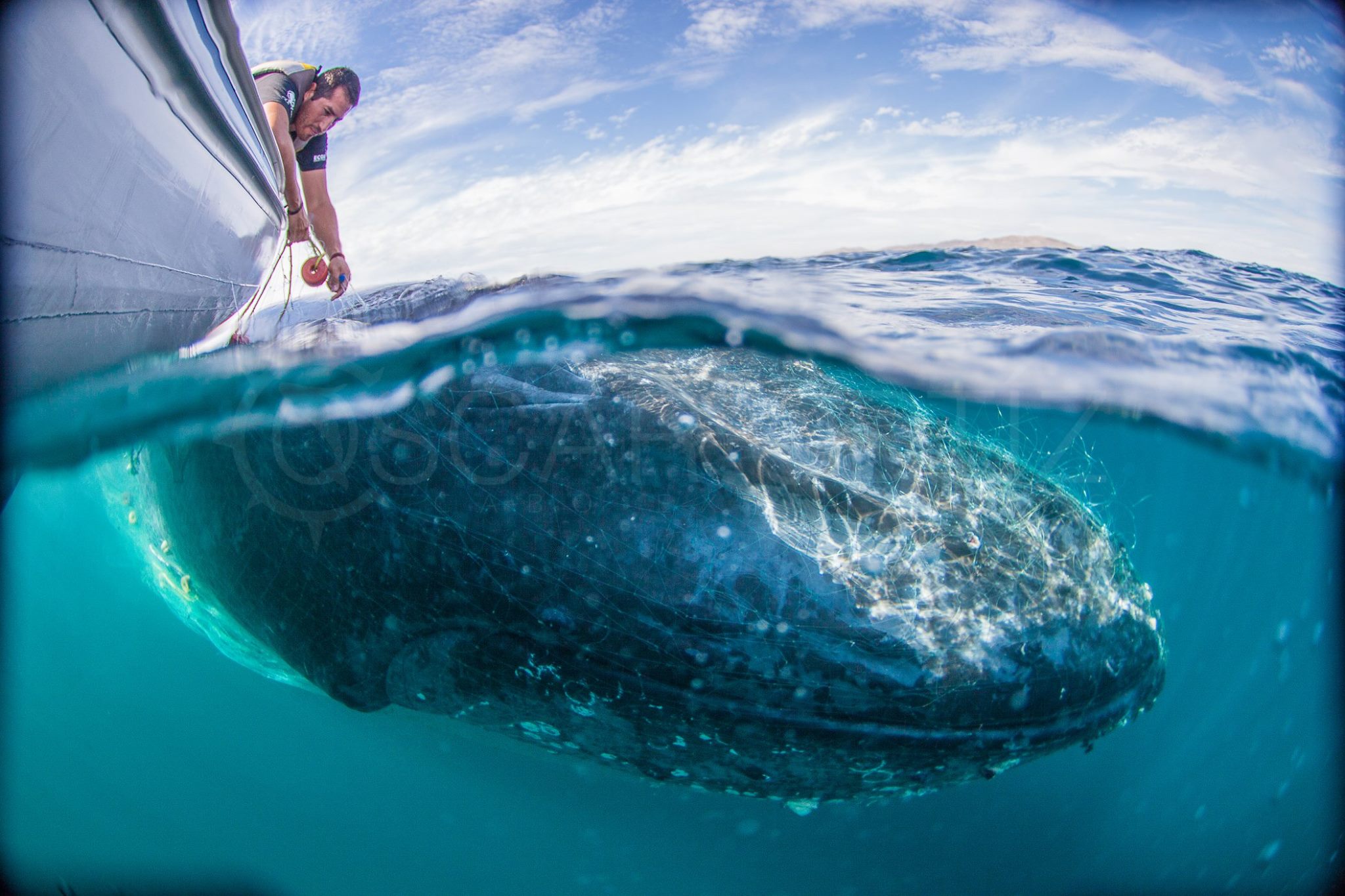 Last week, our friend Oscar Ortiz of Cabo Expeditions had the opportunity to assist an entangled whale in distress off the shores of Los Cabos, Mexico. The winter months are the best time of year to view migrating whales in the waters of Baja. Unfortunately, on rare occasions these magnificent creatures run into trouble due to human activities. As the owner of widely respected local tour operator Cabo Expeditions, Oscar is passionate about the marine environment and the unique challenges facing sea life in the Pacific Ocean and Sea of Cortez surrounding Los Cabos. Here, he shares some highlights and photos from the whale rescue.
To book a whale watching tour in Cabo, visit Cabo Expeditions.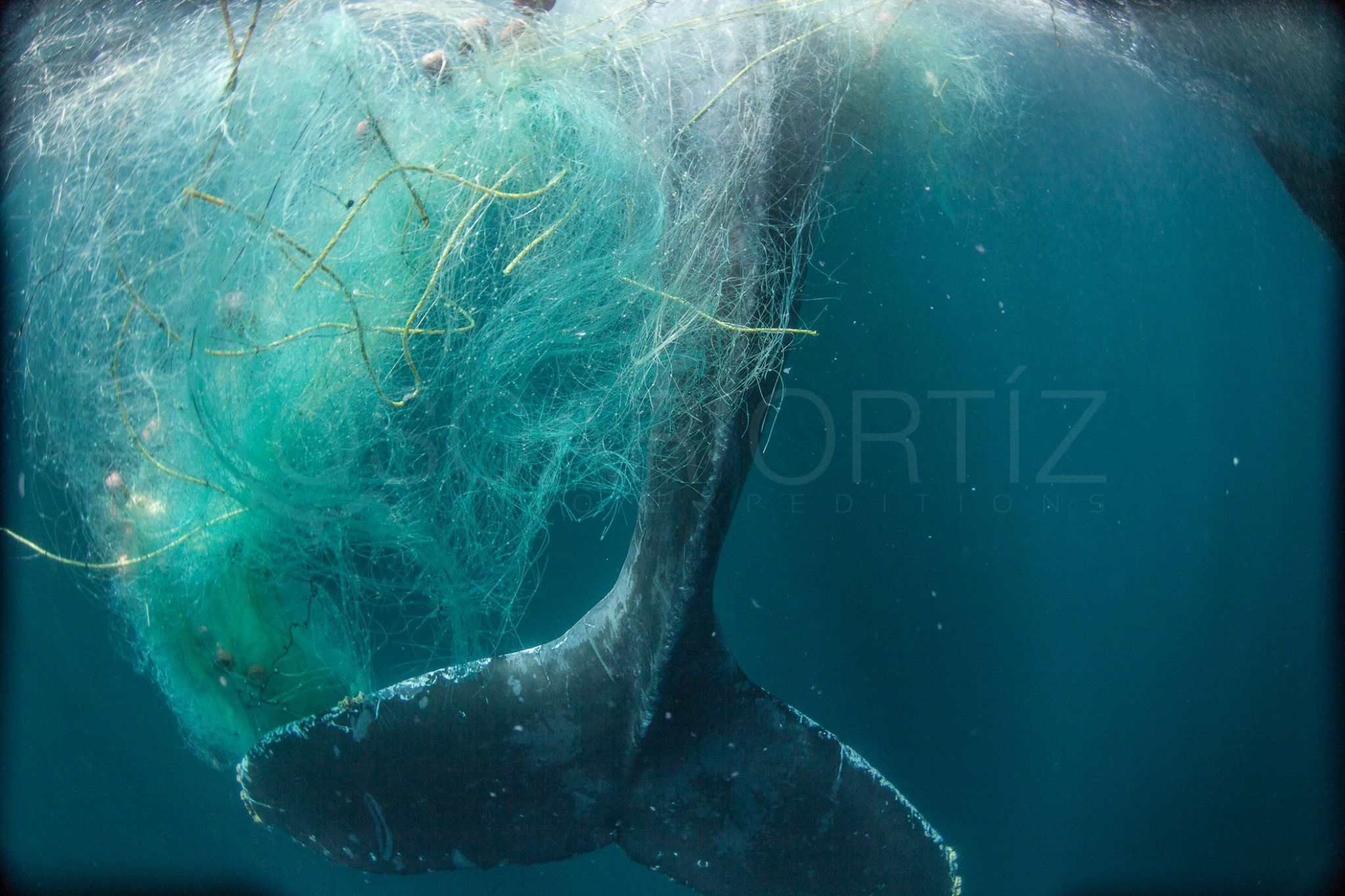 Cabo Expeditions works with a local team of whale rescue experts. What can you tell me about the whale rescue effort? Who is involved? As a company, we've been working closely with RABEN for more than 7 years now. The Whale Disentanglement Network (RABEN – Red de Asistencia a Ballenas Enmalladas) is a joint effort of trained disentanglement teams with specialized gear and experience in these delicate rescue efforts. Numerous organizations play important roles in this process, including various governmental institutions like PROFEPA, the Cabo San Lucas harbormaster, the marines, local boat operators, etc.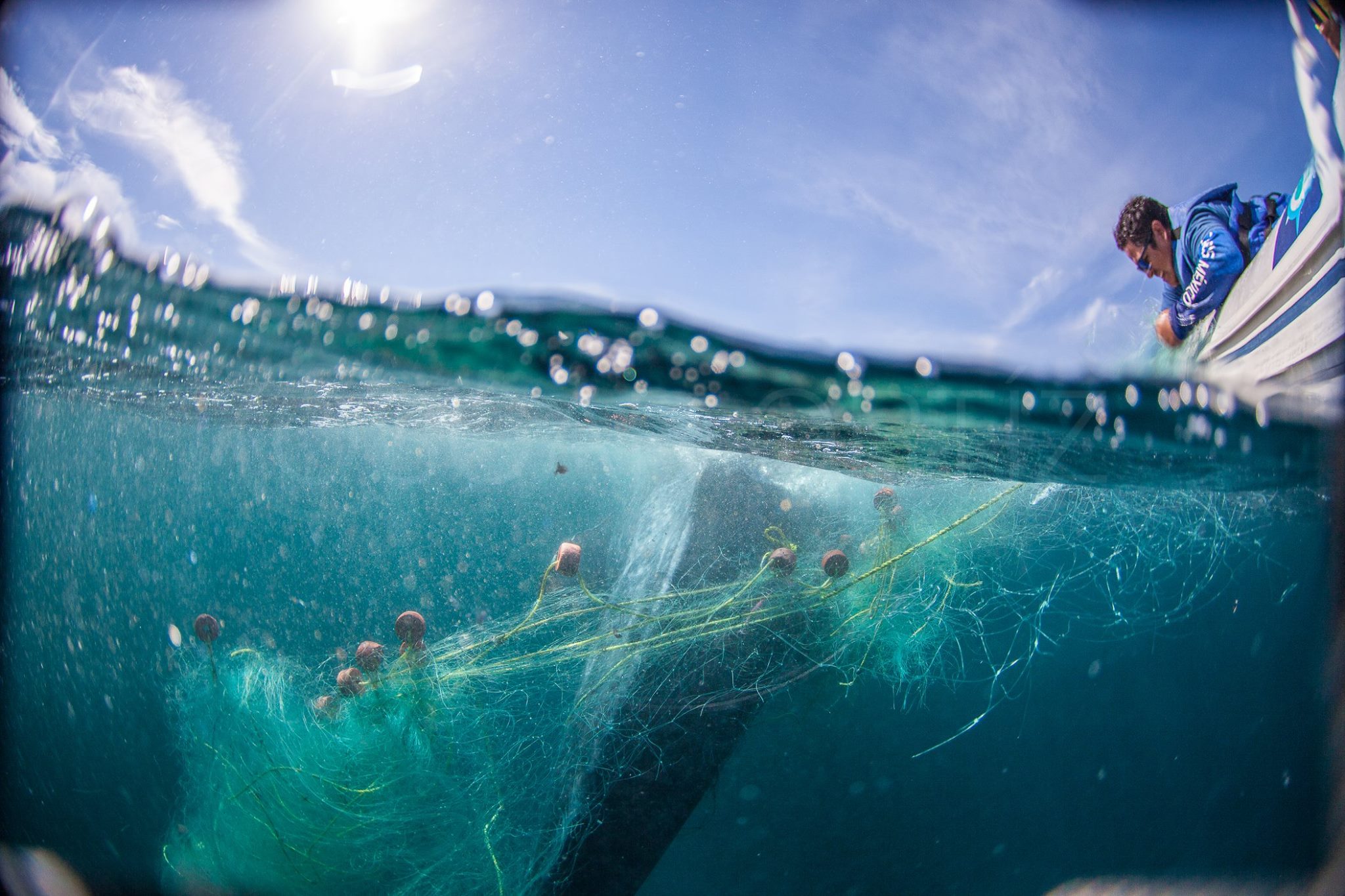 How are you notified when a whale needs to be rescued?  When an entangled whale is spotted by a member of the local marine community, a radio call is placed to channel 16 VHF to the port captain. We then take a boat to the location to verify that there is an actual case of a whale in distress. From there, we activate a special protocol including all the entities involved in order to ensure the safety of the rescuers and the whale. It's very important that anyone who spots an entangled whale contact the property authorities and leave the rescue to trained teams as it can become very dangerous if an untrained person attempts to approach the whale to undertake a rescue themselves.
What can you tell me about this most recent whale rescue? On Dec 29, 2016, a report came in at 10:25 am of an entangled humpback whale located about 2.5 miles offshore. It took our rescue team approximately 4 hours to remove 90% of the fish netting entangling the whale, beginning with the most important sites including the face, mouth, pectoral fin, chest and then the tail.
What are some of the biggest threats to marine mammals/cetaceans in the Sea of Cortez?  The biggest threats are human activities and in particular fishing with nets.
Learn More about Whale Entanglement Rescue Efforts: Visit RABEN
To book a whale watching tour in Los Cabos, Mexico, visit Cabo Expeditions.
More About RABEN: