Exceptional Dining at Villa Bellissima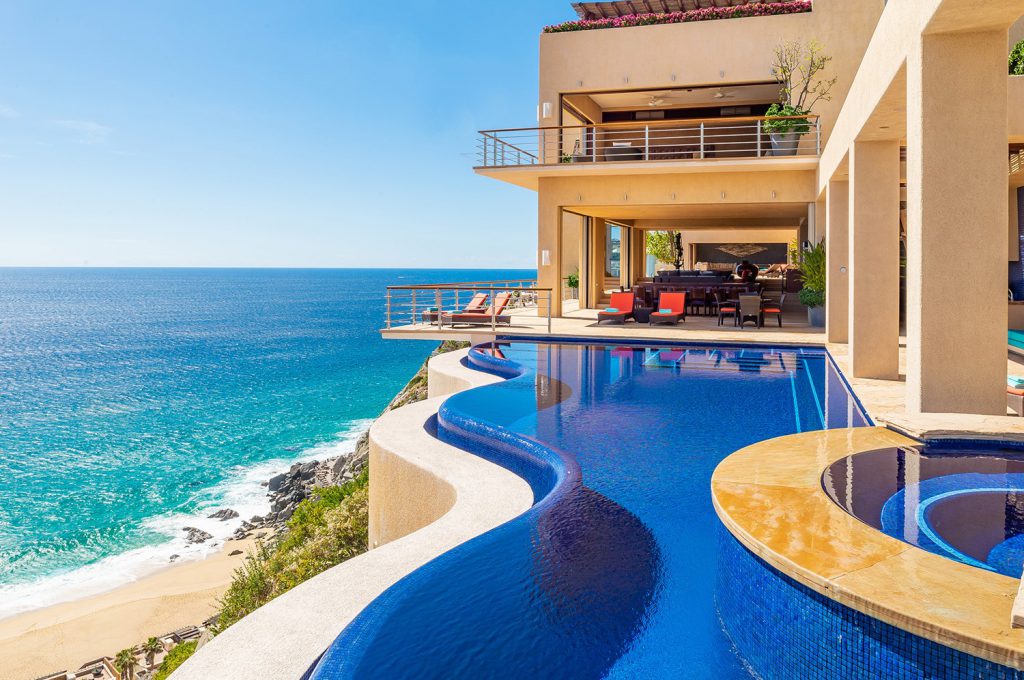 One of the most spectacular private vacation rentals in Cabo San Lucas, 8-bedroom Villa Bellissima offers exceptional luxury, high-end amenities, and stunning ocean views. With two swimming pools and resort-like bedroom suites, this villa is a favorite for destination weddings and once-in-a-lifetime family getaways. One of the highlights at Villa Bellissima is the availability of a professional chef team that can provide cooking services for breakfast, lunch, and dinner (at an additional charge).
Chef can provide cooking services for breakfast, lunch and dinner. Rates to be paid in cash direct plus the cost of food. Arrangements for arrival dinner and breakfast to be made prior to travel; all other meals to be arranged in destination. Gratuity additional and recommended. Prices subject to change. Wait staff assigned depending upon group size.
1-8 People: $200
9-14 People: $300
15-20 People: $350
20-25 People: $400
Bartender: $120 (rate valid for 8 hours)
Meet the Villa Bellissima Chefs & Wait Staff:
Executive Chef David Peña (available for groups of 10+ guests) started his career in Las Vegas in 2006, after graduating from Le Cordon Bleu culinary school. He worked alongside many celebrity chefs in luxury Vegas hotels and casinos. His kitchen is always transforming. His evolving menu incorporates and reinterprets international influences. With cuisine rooted in Mexican ingredients and techniques, Chef Peña adds his unique twists to create a modern Mexican flavor. In his free time, he loves going fishing, is passionate about photography, and loves to ride his motorcycle.
Chef Lizeth Dominguez was born in Acapulco and first began cooking traditional local cuisine in a little restaurant in her home town. She moved to Los Cabos in 2002 and has been cooking professionally for 19 years across a broad range of international cuisines and styles. Her passion is classic Mexican cuisine, showcasing vibrant flavors and traditional preparations. In her free time, she enjoys spending time with her family and going to the beach.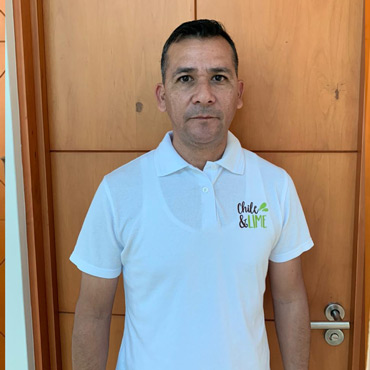 Server: Marlon Rodriguez was born in Veracruz. After studying business administration, he began a professional career working in hotels and restaurants. Marlon offers 20 years of culinary experience in food and beverages. He focuses on offering our guests an outstanding experience. He is very knowledgeable when it comes to mixology, wine, and liquor – so if you're looking for a unique cocktail, Marlon can design the perfect one for you. Marlon is always striving to learn new techniques.
Server: Sergio Taylor, is native to our beautiful area. He first began working as a waiter at 16 years old in a small family restaurant. He brings more than 30 years of experience as a waiter and bartender to the table. He is very passionate and dedicated to hosting his guests with exceptional service. He has a gift of anticipating guests' needs before they even know it. In his free time, his hobby is working on cars.