Fine Dining at Sea on Animalón – One of Cabo's Most Unique Restaurants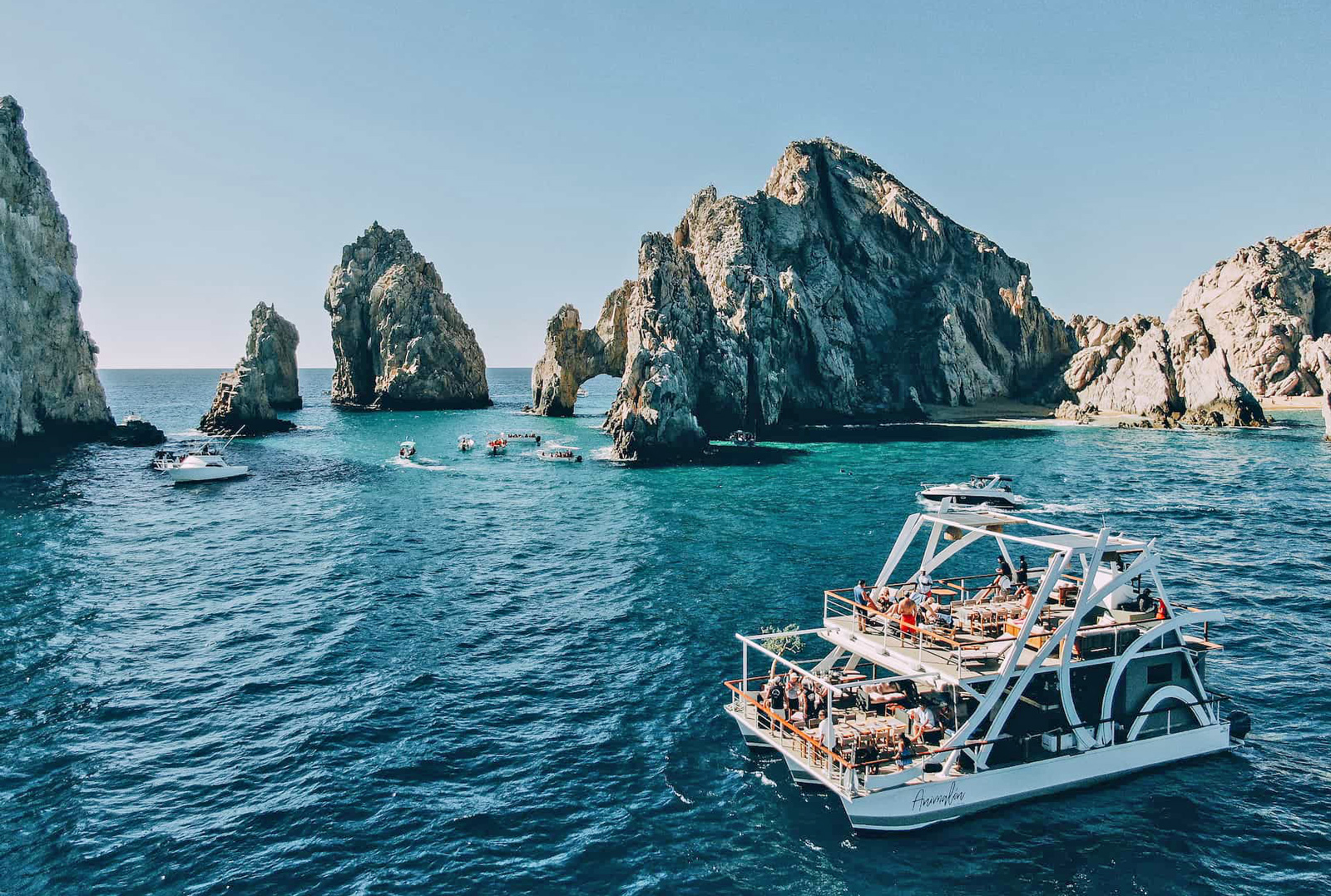 There's something extra special about ocean-view dining, enjoying gourmet cuisine with a breathtaking sight of the sea. During your next Los Cabos vacation, elevate your experience by dining directly on the water. One of Cabo's most unique fine dining venues, Animalón by the Sea is a floating restaurant blending breathtaking views and exceptional sea-to-table dining by Chef Javier Plascencia.
Sunset dining takes on an entirely new level as you cruise aboard this state-of-the-art luxury vessel to view Cabo's iconic stone arch, "El Arco," while sampling creative cuisine aboard Animalón. The 5-course menu evolves through the seasons, designed to best showcase fresh local ingredients and the flavors of Baja. A carefully selected wine pairing is offered for each menu to enhance the holistic dining experience.
Dining is available by reservation on a public sail. As you enjoy your 3-hour sunset journey from the Cabo San Lucas Marina, take in the sights of sea life and the stunning coastline of Los Cabos. The menu changes throughout the year, showcasing regional ingredients, local seafood, and international influences.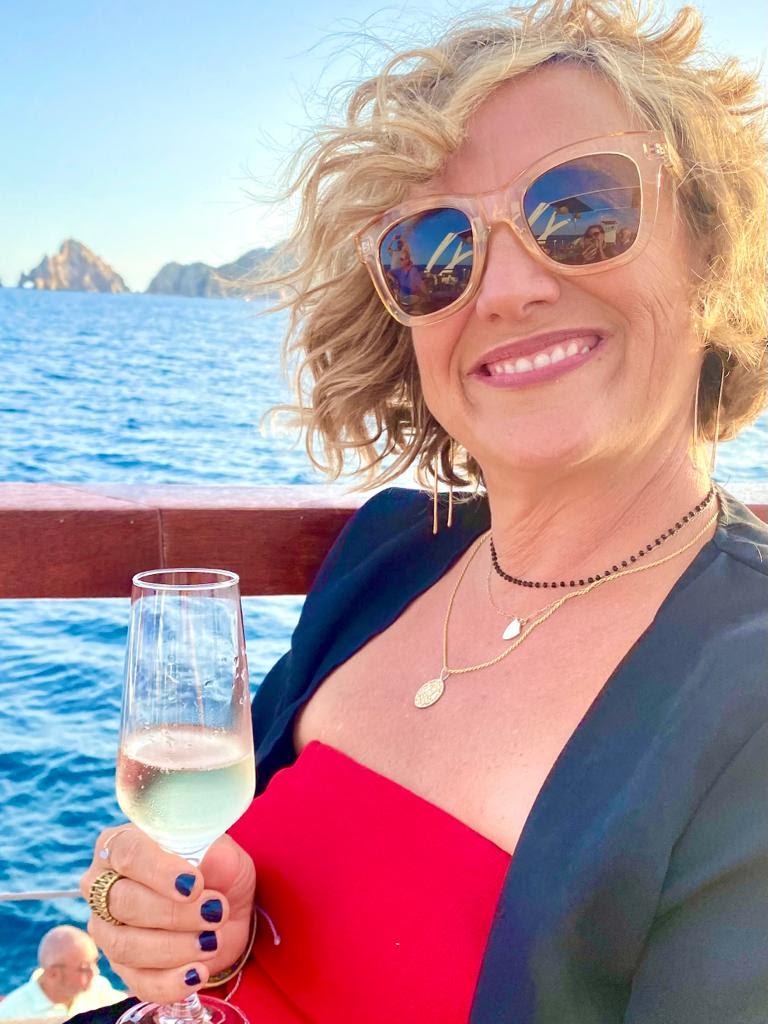 "Animalón is one of my favorite dining options in Cabo San Lucas, combining outstanding gourmet menus and truly unbeatable views on the water."

– Julie Byrd, President – CaboVillas.com
For a memorable special event, plan a private tour for your group for either a day or night cruise with your friends, family, or colleagues. Private day tours offer a "beach club at sea" ambiance including snorkeling equipment, lounge chairs, and more.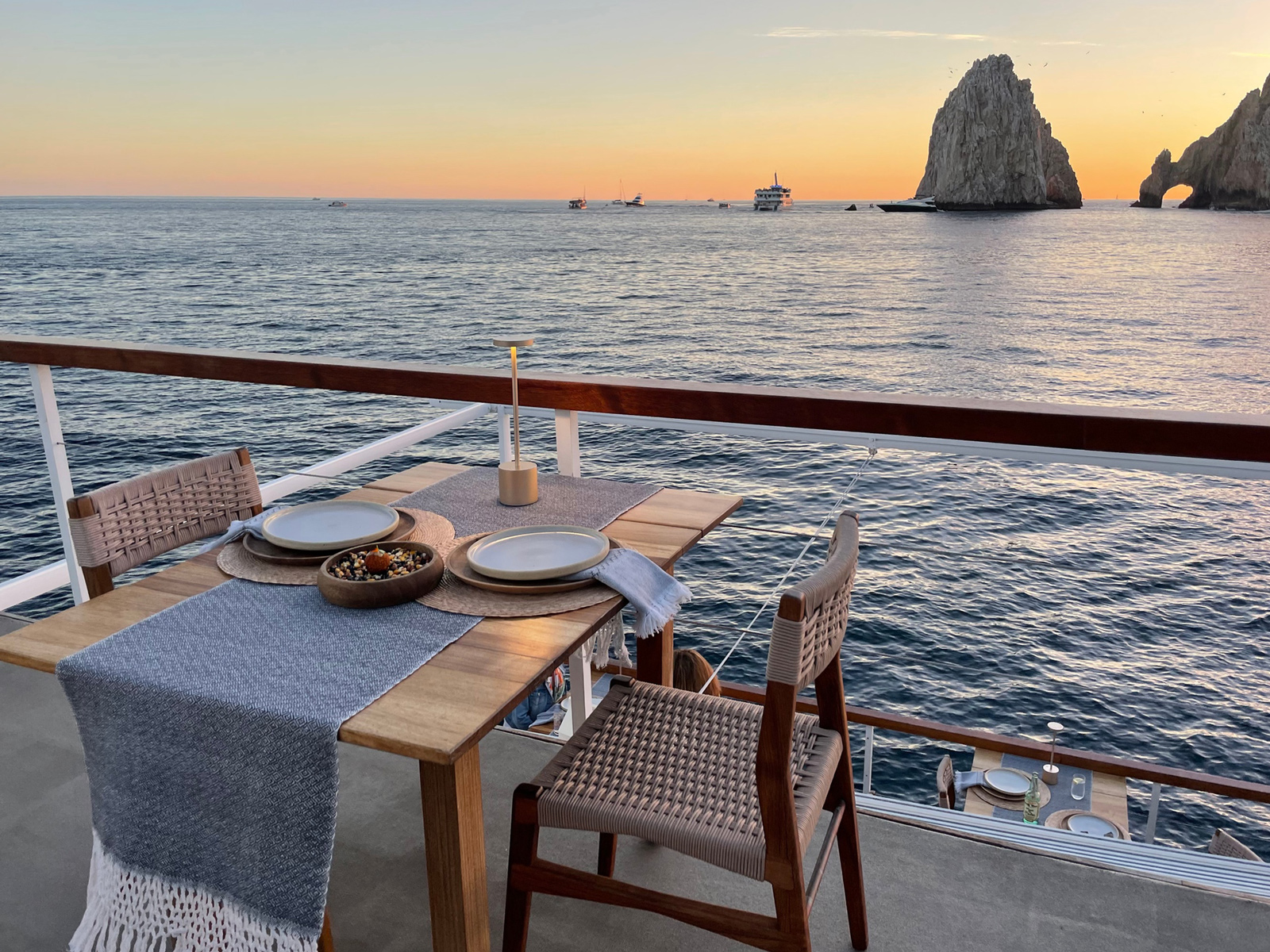 Explore fine dining at sea on Animalón.