Flying to Baja in the 1970's & 1980's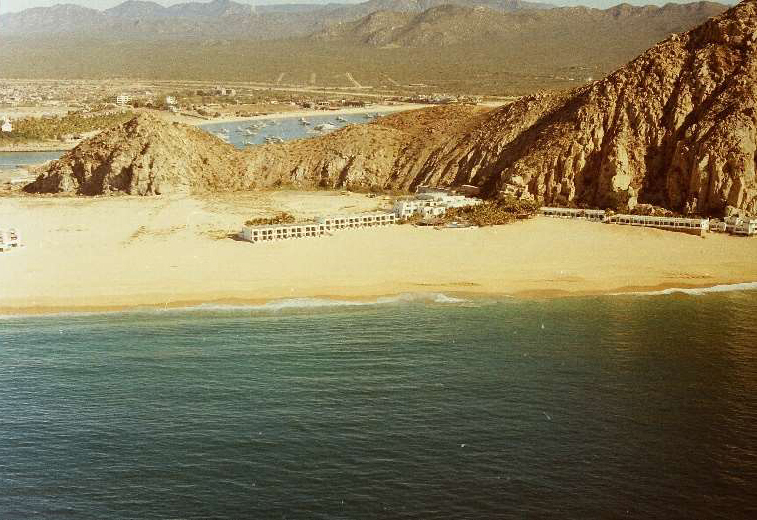 Today, millions of international visitors flood into Baja California Sur each year in search of sun-swept beaches and luxury resorts.
However, prior to the construction of international airports and the transpeninsular highway snaking down the Baja, travelers reached what was then a sleepy destination via private plane or yacht. Coming in search of great sport fishing and the laid-back vibe, these travelers got to experience a tranquil golden age in Baja.
We talked to Keith Peterman who spent many years flying to Baja California Sur. Here, he shares some memories and historic photos of these trips dating back to the 1970's and 1980's…
When did you first visit Los Cabos? My first visit to Los Cabos was in April 1972. I flew my 1954 Cessna 180 from Livermore, CA. Two friends accompanied me on this trip.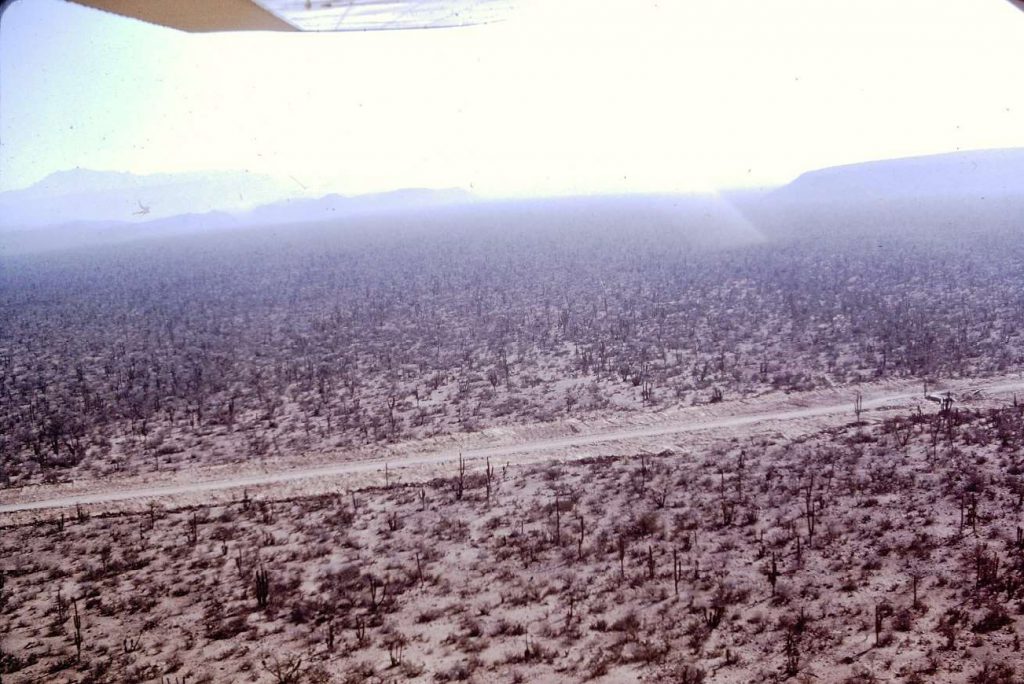 Where would you land in those days? In those days every significant town, ranch, mine, or resort had a dirt airstrip. Most resorts were located on the Sea of Cortez coast and at the tip of the peninsula. Therefore, most of their clientele arrived by boat and private aircraft. Only the adventurer without a boat or airplane would challenge the rough and dusty roads prior to the completion of the paved Highway 1 and numerous other paved roads. In 1972 a paved road existed between La Paz and San José del Cabo. The jetport at San José del Cabo did not exist, however; a new airport had been built at La Paz. (General Manuel Marquez De Leon International). The Los Cabos International Airport I believe was built in the 1980's.
We would land on the dirt runway serving our destination, usually within walking distance to the hotel or town. In 1967 there were only four paved runways in Baja California: Tijuana, Mexicali, Ensenada, and La Paz. If the airstrip was some distance from the town or hotel; the procedure was to circle the town or hotel and someone would come out to the airstrip to pick you up.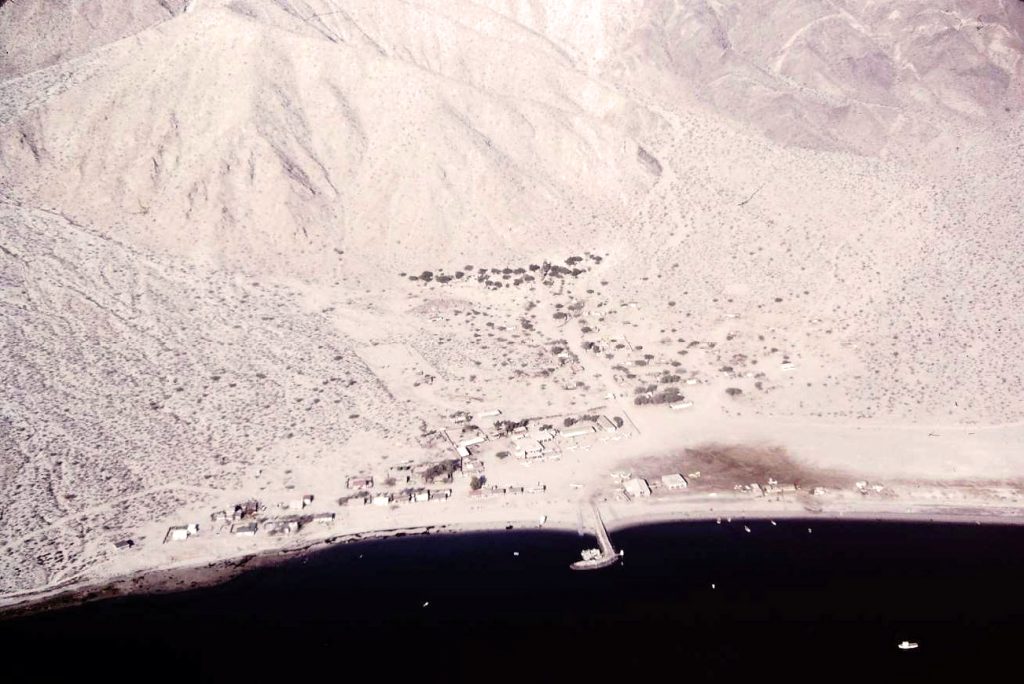 The pictures taken at Bahia de Los Angeles illustrate how convenient it was to fly to Baja destinations before the government began building new airports way out of town.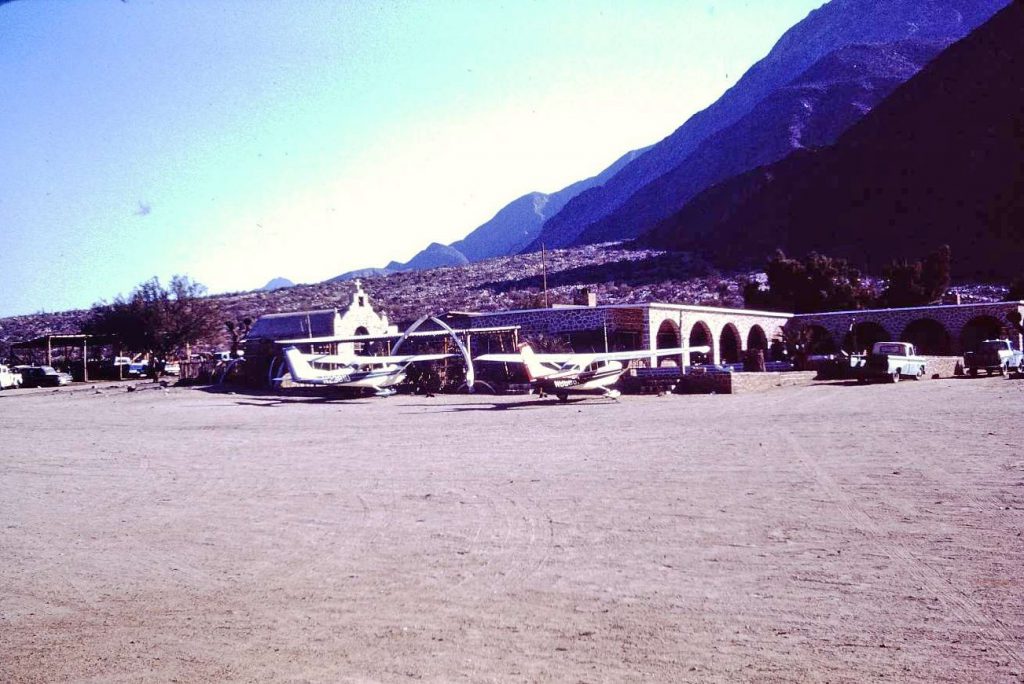 Los Cabos has changed quite a bit over the years, what was Baja like in those days? My first flight to Baja California was in April 1967 with a couple of friends. Baja was very primitive at that time. There were only four airports with paved runways; Tijuana, Mexicali, Ensenada, and La Paz. There was no air traffic control except local control at the aforementioned airports and only then when an airliner was scheduled to arrive or depart. We cleared Mexican Customs and Immigration at Mexicali, BCN. When I asked at Calexico if the control tower was open they told me. "You call on the radio, you call three times, they no answer, then you land." There were no paved roads south of San Felipe on the Sea of Cortez or Punta Colnett on the Pacific Coast. In the South there was a paved road from La Paz north to Villa Constitución. Most of the Peninsula was without commercial power and telephone service.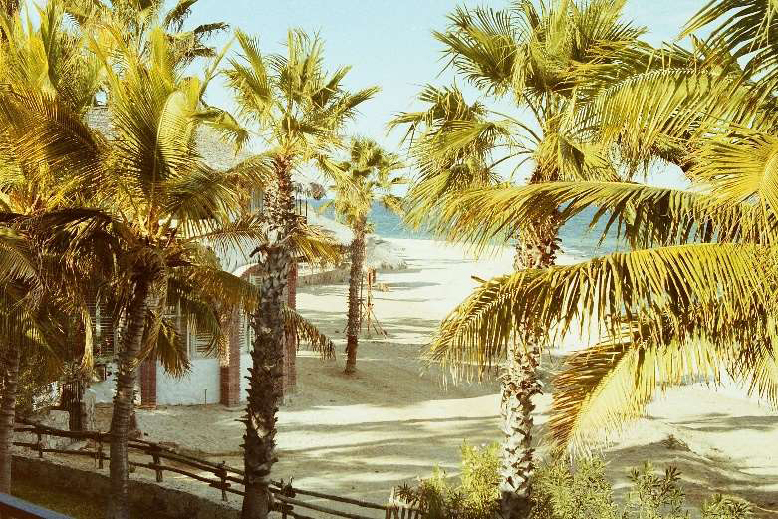 Every resort had its diesel generator set for electrical power. Often the generators were shut down at 9:00 –10:00pm and then it was dark and quiet. There were no sounds of cars, trucks, trains, and airplanes at night. The night was filled with only the moon, stars, and the silence of the desert. General aviation played a big part in communication in those days, particularly for anyone needing assistance. All general aviation aircraft monitored 122.8Mz while flying in Baja. Anyone needing help would have an aircraft broadcast the need on 122.8MZ and any aircraft receiving the transmission could relay it as necessary to get help. The only air service that I was aware of at the time was Baja Airlines out of Tijuana. It was founded by Francisco Muñoz known to we fliers as Captain Muñoz, the "Baja Bush Pilot." So anytime a boat or airplane needed a part or something, you relayed the message to Captain Muñoz and he'd come to assist those in need even if it required landing on the beach.
Things changed dramatically with the construction of new airports by the Mexican government which began in the late sixties and early seventies. These airports were located on open land some distance from the dirt runways they replaced. No longer could the private pilot land his plane and walk a short distance to town or resort hotel. For example, Los Cabos International Airport at San José del Cabo has opened the South Cape to commercial airline traffic and hotel airstrips are no longer needed to bring in customers. Not good for us old codgers who like to park their airplanes within walking distance. The completion of the paved Highway 1 also brought a new source of travelers to the hotels near the highway.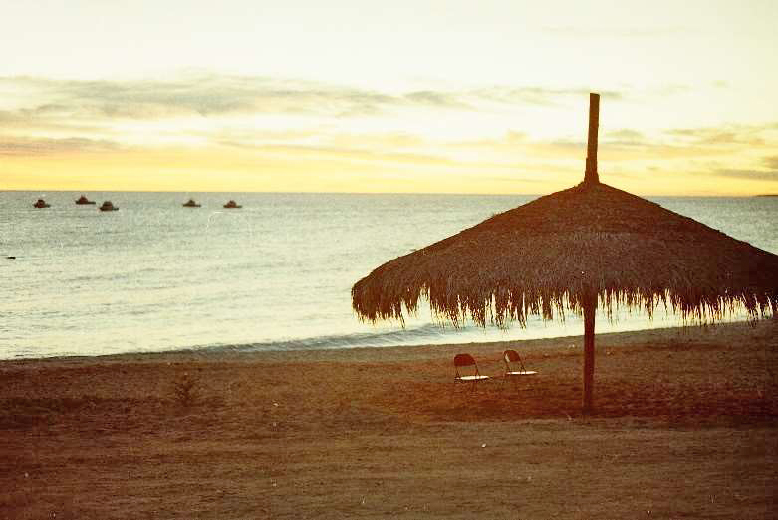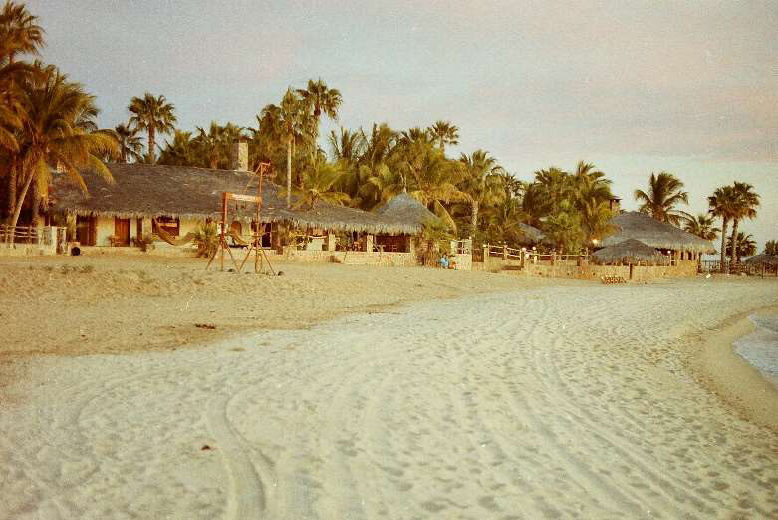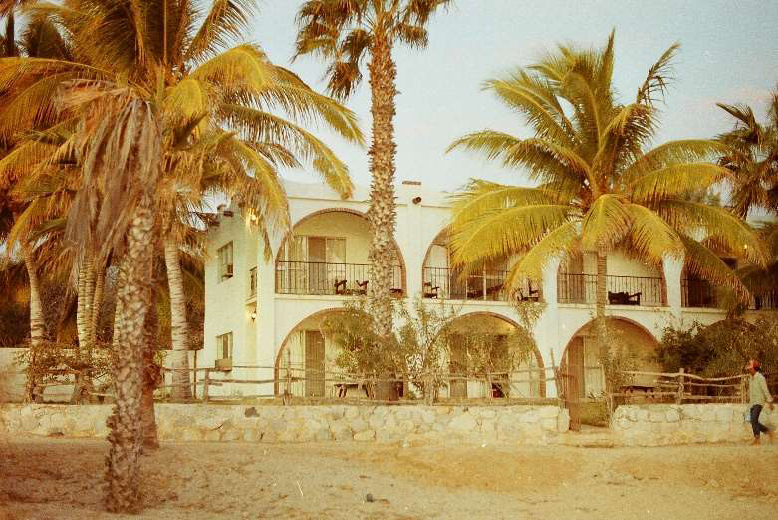 Who would you travel with to Baja?I would travel to Baja with family and friends flying with me in my private plane. I also belong to the Cessna 180/185 Club which is a social club of owners of Cessna 180 and Cessna 185 aircraft. It was originally formed as a group of pilots flying the same type aircraft to Baja California to Punta Chivato – Baja California Sur, Mexico in 1972 to fish. The Club has sponsored many flyins to Baja and also to mainland Mexico. I've included a few pictures taken at Baja Fly-ins.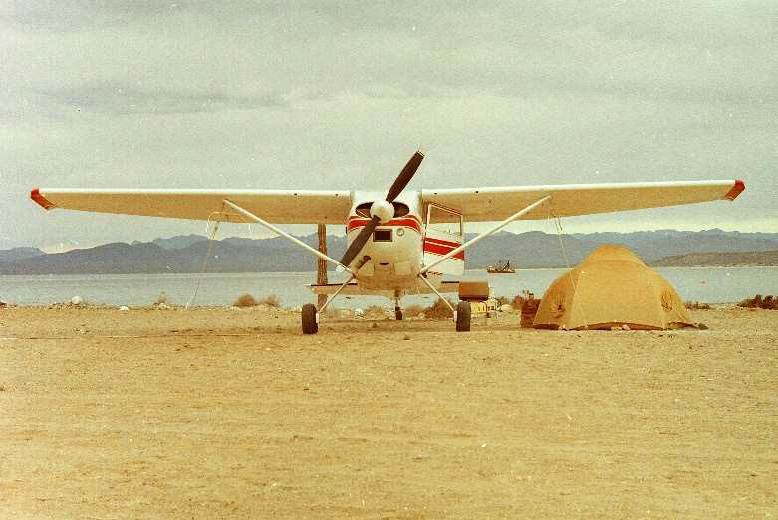 Any favorite memories? I have many memories of my flights to Baja with family and friends whether on solo flights or group flights. My group flights were made with fellow members of the International Cessna 180/185 Club which was originally composed of pilots flying the same type aircraft, namely Cessna 180's and Cessna 185's, to Baja to camp and fish. Our favorite spots were Punta Chivato and Bahia de las Ballenas. Punta Chivato is a resort on the Sea of Cortez that was closed when we first began flying into the airstrip to camp. Later it reopened under the management of Bill Alvarado. He welcomed our club fly-ins and we occasionally had as many as 50 180's and 185's on the field.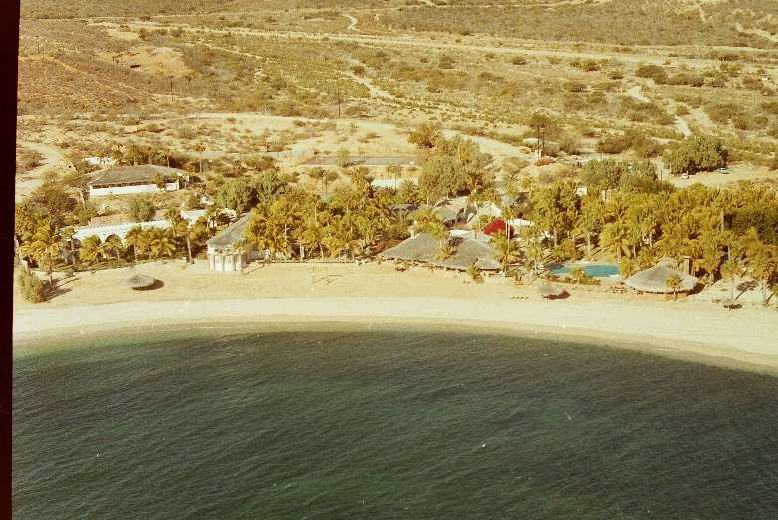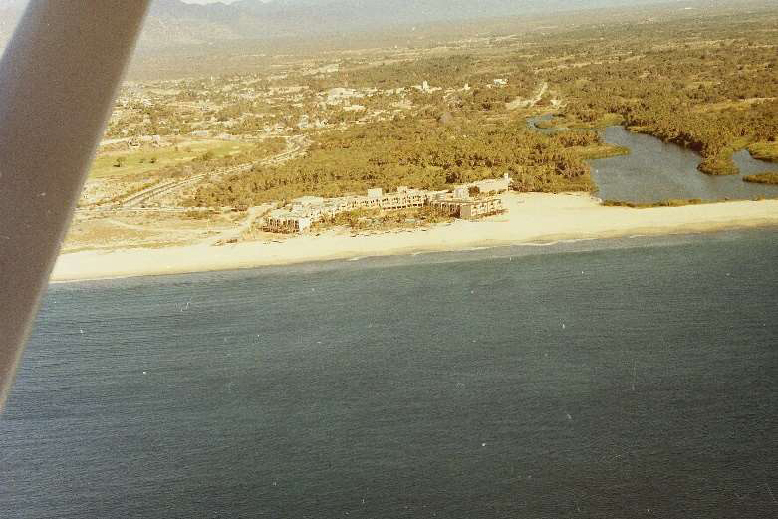 Anything else you'd like to add? Our last flight to Baja California was in April 2008. A fellow 180/185 Club member has a house on the Mulege River and sponsored a fly-in for several years. We stayed at the Hotel Serenidad which is nearby and has an adjacent airstrip. I stayed here on my first trip to Baja in 1967. The rate in 1967 was $11/day including 3 meals. I don't remember what we paid in 2008, but the Saturday night pig roast was great. We don't have plans to fly to Baja anymore; however, we have many pleasant memories from the 41 years that we visited!