Gourmet Dining Overlooking Médano Beach + Recipe: Grilled Octopus with Drunken Sauce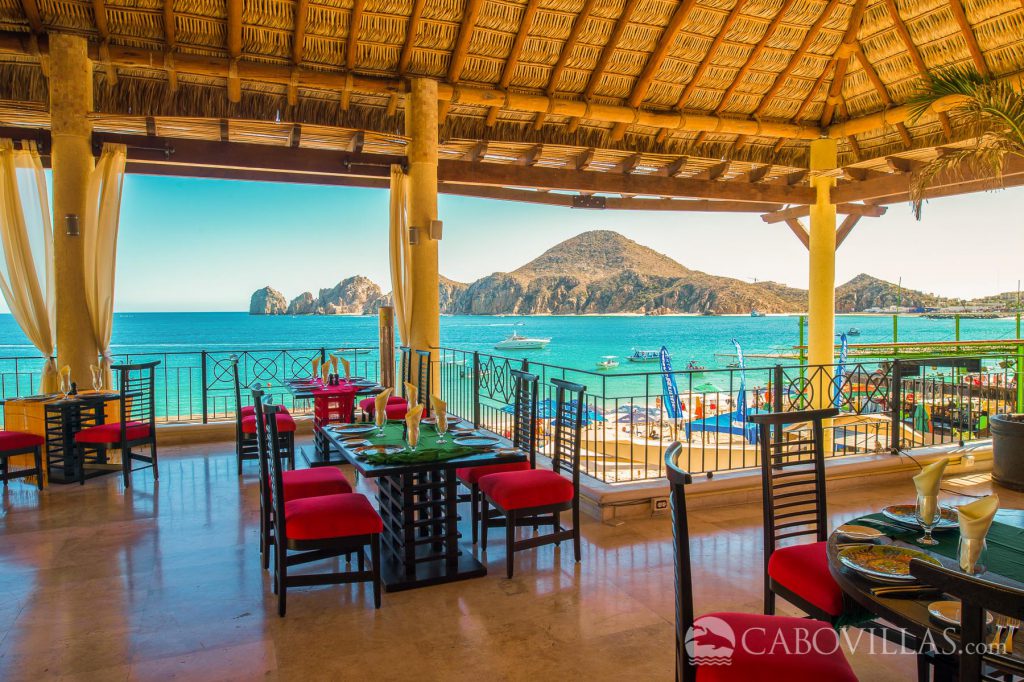 If you're a foodie, you'll never get bored in Los Cabos. There are plenty of unique, authentic dining experiences, from fine restaurants with celebrity chefs to casual neighborhood taquerias for a quick bite and a beer. Repeat visitors know that some of the best dining in Cabo San Lucas just happens to be at one of the region's top beachfront resorts. Casa Dorada Los Cabos has built a reputation as one of the most luxurious resorts overlooking Médano Beach (the bustling, beautiful stretch of sand in the heart of Cabo's waterfront). The resort's ocean views, top-of-the-line amenities, world-class spa and plush suites are exceptional – and the dining at Casa Dorada is truly a "don't miss" experience! Here are some highlights as well as a recipe for grilled octopus with drunken sauce from the resort's gourmet culinary team: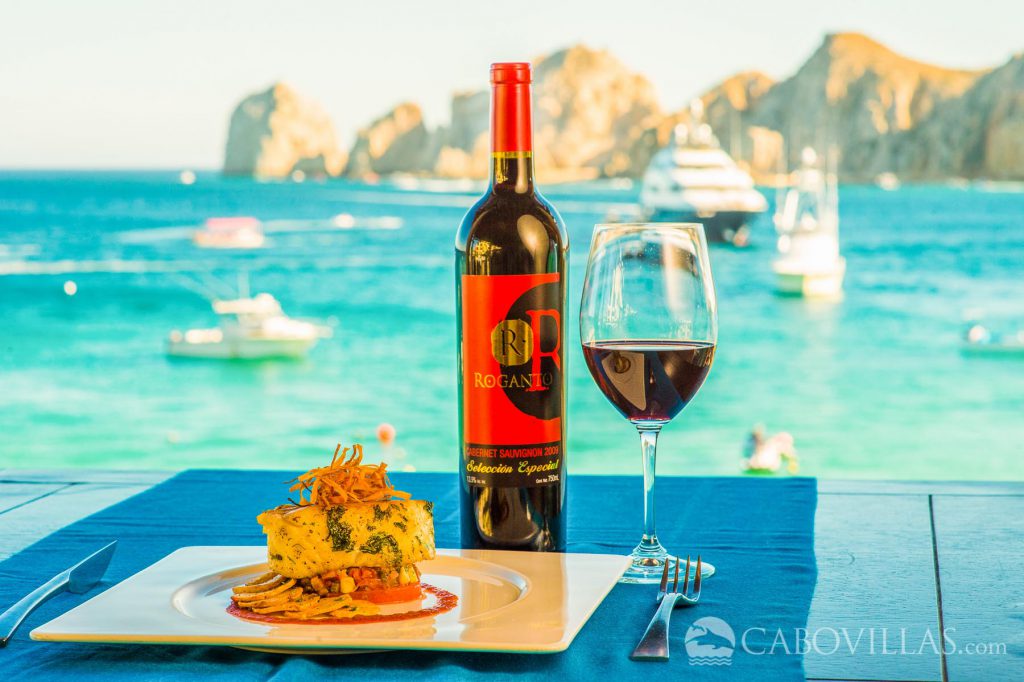 The spectacular views of Cabo San Lucas Bay, Médano Beach and Land's End at Casa Dorada Los Cabos are an unforgettable backdrop to remarkable dining at this award-winning resort. The resort's variety of outstanding restaurants boast creative menus, signature cocktails and extensive wine lists. 12 Tribes features a gorgeous open-air dining room and a unique menu influenced by the local abundance of fresh seafood.  Enjoy tropical crab cakes or lobster enchiladas as you admire the postcard-perfect views.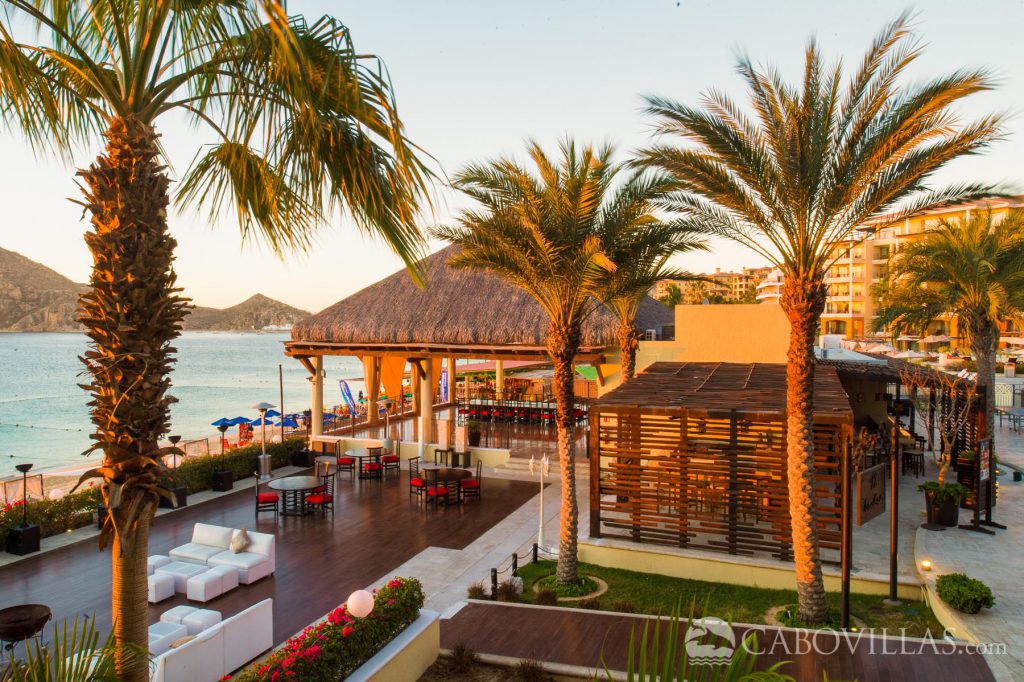 Other dining highlights at Casa Dorada Los Cabos include the Trattoria & Sushi Bar. Fusing Italian favorites and innovative Japanese cuisine, you can enjoy wood-fired pizzas, fresh sashimi, unusual sushi rolls, authentic pastas and more. The B Lounge is the spot for great appetizers and an impressive selection of cocktails. Try the tuna tostadas and the Mexican flower martini with hibiscus syrup. If you're a guest staying at Casa Dorada, don't miss the Okianus swim-up bar for a selfie-worthy vacation moment.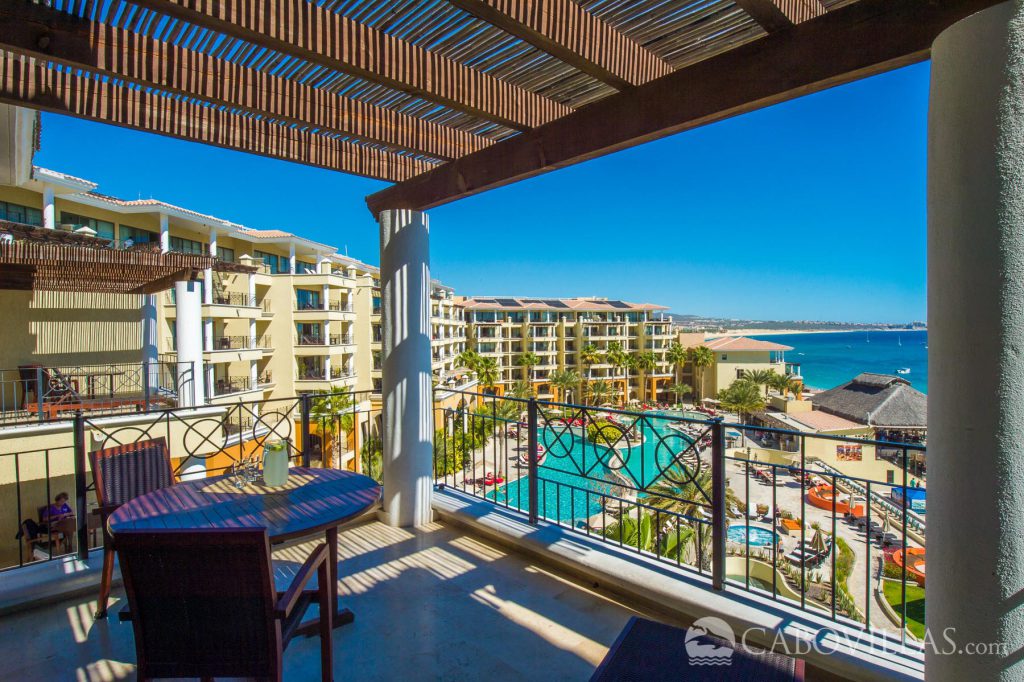 Close to all of the fun of downtown Cabo San Lucas and the marina, Casa Dorada Los Cabos is the place to stay if you're searching for a perfect blend of luxury, prime location and delicious dining options. It feels wonderfully exclusive but is literally steps to Cabo's best nightlife, activities and shopping.
Here's a recipe from the amazing culinary team at Casa Dorada Los Cabos: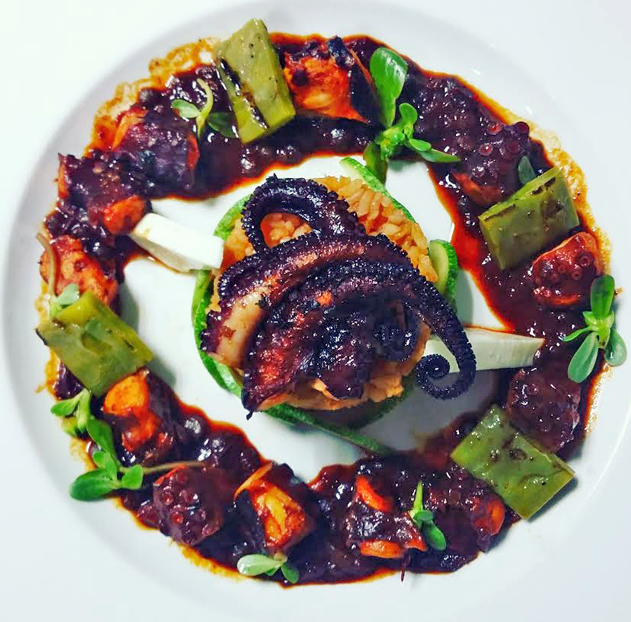 Grilled Octopus with Drunken Sauce
Ingredients:
1 medium octopus, precooked (approximately 750 gr. / 1.6 lbs)
200 gr. peeled and washed nopales (approx 7 oz.)
150 gr. zucchini (approx. 5.29 oz)
250 gr. cooked lentils. (approx. 8.8 oz.)
180 gr. fresh panela cheese (approx. 6.34 oz.)
250 ml. dark beer (approx. 8.45 oz.)
4 oz. olive oil
Bell pepper
For the Sauce:
120 gr. guajillo chili (4.23 oz.)
60 gr. ancho chile. (2.11 oz.)
6 gr. morita chile (.21 oz.)
200 gr. white onion (7 oz.)
350 gr. tomato (.77 lb)
2 pcs. garlic cloves
60 gr. cascabel chile (2.11 oz)
150 gr. Mexican rice (5.29 oz; cooked)
Preparation of the Drunken Sauce:
For drunken sauce, devein chiles and rinse, place them in a heated dry (no oil) pan and grill lightly. Put water in a pot and bring to a boil, add the chiles into the water with the other ingredients for the sauce. When everything is cooked, transfer to a blender and process until smooth. In a pan, add a little chopped onion with garlic, add the blended sauce, lentils and beer, salt and pepper to taste. Heat and reserve for the plating.
Octopus Preparation:
Reheat skillet over medium heat with olive oil and a little finely chopped julienned bell pepper, (deveined and seeded). Cut the octopus and place in pan to brown with the oil. Cook until octopus is golden brown on the outside but still al dente (approximately 8 minutes on each side). Set aside.
Serving & Presentation
Grill nopales lightly on both sides in a hot pan with oil, then add them to the sauce with lentils.  Chop a bit of tentacles and place them in the sauce to warm. Reserve tips of the tentacles for garnish.  Cut the zucchini in swirls and poach in water until cooked. Shape the rice with a cylindrical mold and place in center of a round plate. Surround rice with zucchini swirls and form a ring around the rice with the lentil sauce.  Top with octopus, reserved tentacles and fresh panela cheese sliced into triangles.
More Information: Casa Dorada Los Cabos