Guest Blog: Family Villa Travel via @TravelinTweeter Brandon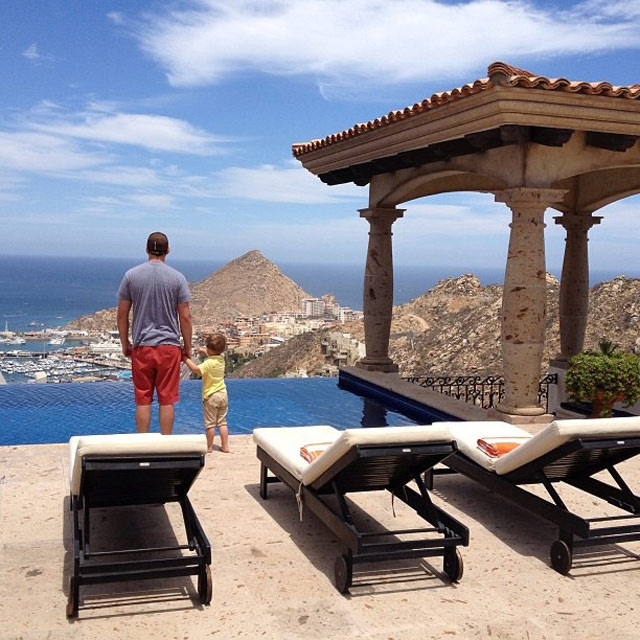 Brandon Doyle is a travel blogger and avid travel tweeter (@travelintweeter). Recently, he and his family had the opportunity to vacation in one of our wonderful Los Cabos villa rentals. Here, he shares what makes vacationing in a villa such a great option for families. 
Vacations are essential. No matter the person. No matter the circumstance. Everyone needs a break from life, routine, and the daily grind. So what about those people who have children and can't or don't wish to leave them with a sitter for more than a day. How can you bring an entire family on a vacation while still having a relaxing and enjoyable time AND not completely empty your bank account? The solution is simple. Rent a villa with CaboVillas.com (Earth, Sea & Sky Vacations). A villa is the perfect way to find that relaxing break from reality while still realistically fitting in a family.
My first experience visiting Cabo was, to put it simply, sublime. It could not have been more perfect. I went with my wife and two kids along with our good friends and their three kids. We stayed at one of CaboVillas.com's (Earth, Sea & Sky Vacations) gorgeous villas right on the beach in between San José del Cabo and Cabo San Lucas. The name of the house is Villa Estrella del Mar. From the moment we arrived we were put at ease. 
It was a home away from home. A place of rest and relaxation as well as fun and excitement. A place where we made memories we will cherish for a lifetime. We can't wait to go back! 
CaboVillas.com has tons of locations all over Cabo with an incredibly range in size and price. These villas are clean, well kept, come with housekeeping and personal attention, and range from quaint and comfortable to spacious and downright luxurious. Pick a villa with a pool, near a beach, with enough rooms for all of your family and you'll enjoy the perfect family vacation. You can go out to eat, have food brought to you or even cook for yourself. The kitchens are stocked with dishes and cooking utensils. There are barbeques on the veranda. Do what you want. That's the beauty of this vacation. It shapes to fit your personal needs and preferences.
The safety of Cabo is unquestionable. Especially when you stay in one of CaboVillas.com' locations. They are safe and in very nice areas. Many are in gated communities with 24/7 security guards at the entry. You won't feel unsafe for even a moment with kids of any age.
Your family will also enjoy the wide variety of activities found here. Cabo San Lucas beaches offer very reasonably priced packages including paddle boarding, jet skiing, glass bottom boat cruises, pirate ship dinner cruises, parasailing, and snorkeling to name just a few. You will never run out of things to do! The local shopping and cuisine can't be beat as well. You can shop for souvenirs, handcrafted treasures, and luxury mall items. The hole-in-the-wall restaurants are safe, clean and delicious! No need to spend a fortune on dinner, although the gourmet restaurants are also amazing.
You will not find a more perfect place for a fun, relaxing, exciting, and budget friendly family vacations than with CaboVillas.com. They really have it all.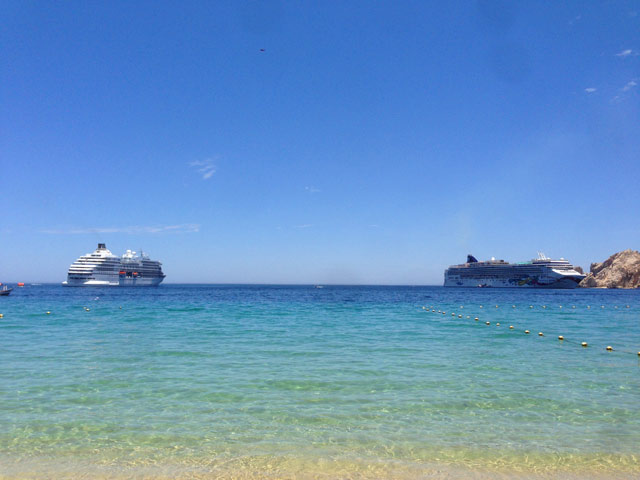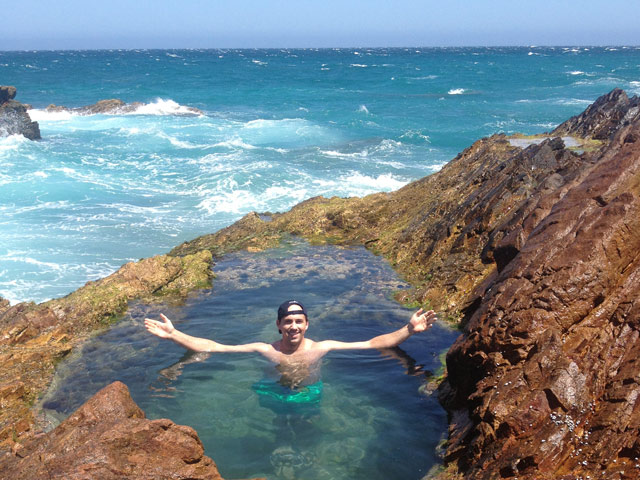 More about Los Cabos Villa Rentals…
Read more about Brandon's trip on his blog. Find Brandon on Twitter: @travelintweeter