Hacienda Villa 11: Beachfront Bliss Meets Luxury Relaxation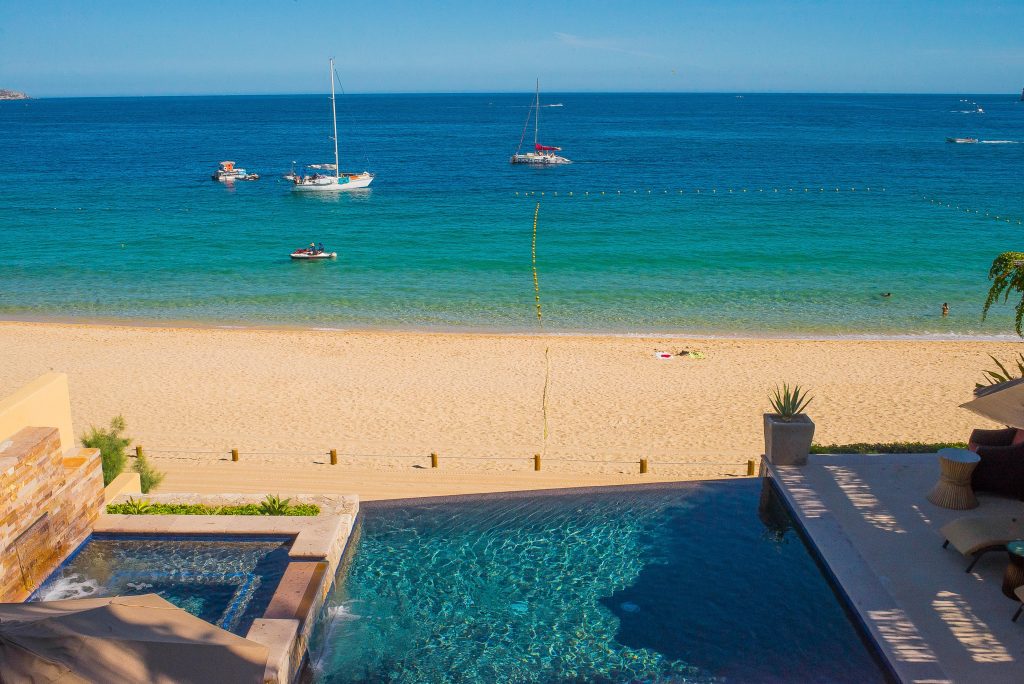 Discover the epitome of beachfront living at Hacienda Villa 11, an opulent retreat that promises a remarkable vacation experience in the heart of Cabo San Lucas, Mexico. Situated on the shores of world-renowned Médano Beach, this four-bedroom sanctuary is a haven for those seeking luxury, convenience, and breathtaking vistas at every turn. Whether you're planning a getaway with friends or a family vacation, Hacienda Villa 11 sets the stage for an unforgettable Cabo escape.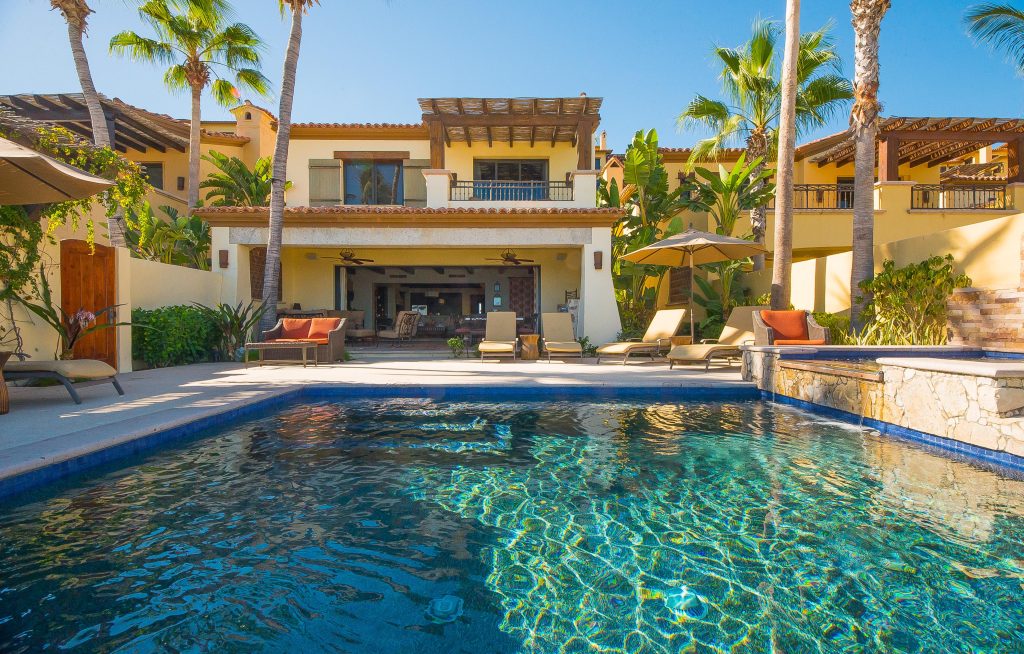 Step onto the warm sands of Médano Beach via your private path and immerse yourself in the vibrant beach scene. Tucked within the exclusive resort setting of Hacienda Beach Club & Residences, this villa grants you access to a world of indulgence. Dive into relaxation at the resort's pristine main pool, unwind at the spa, maintain your fitness routine at the state-of-the-art gym, and savor delectable oceanfront dining at Hacienda Cocina. A golf cart is at your disposal to explore the resort grounds for added convenience.
Hacienda Villa 11 is a tranquil oasis boasting breathtaking panoramic views. The main living area seamlessly extends to the ocean-view terrace through retractable glass doors. A private pool invites you to take a refreshing dip while the jacuzzi beckons. Lounge chairs and a shaded patio dining area provide the perfect setting for unwinding in style.
From this vantage point, you'll be captivated by the ever-changing vistas of Médano Beach and Cabo San Lucas Bay, with an array of beach activities steps away. Whether you prefer leisurely beach strolls or basking in the sunshine by your private pool, the options for relaxation are boundless.
The indoor amenities at Hacienda Villa 11 offer all you need to enjoy Cabo in style. The villa boasts beautifully appointed guest suites for restful nights, a private courtyard for moments of serenity, a generously equipped kitchen for culinary adventures, and an outdoor grill. The villa is a harmonious blend of comfort and sophistication, ensuring that every moment of your stay is relaxed.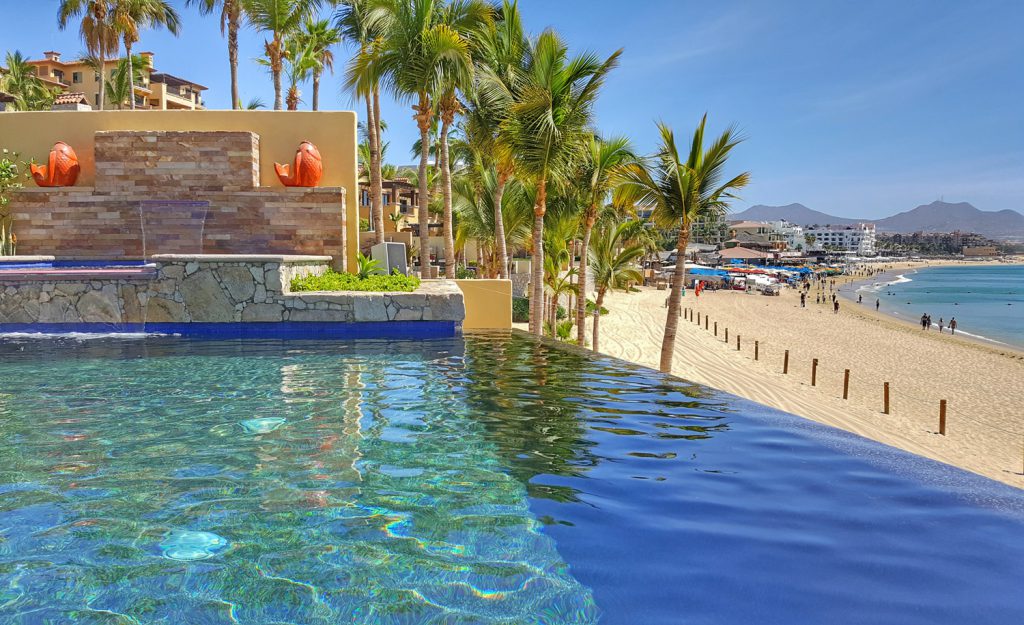 Combining its unbeatable location and exceptional amenities, Hacienda Villa 11 is a great choice for a getaway with loved ones. Whether you're seeking adventure on the beach, culinary delights at the resort, or the tranquility of your private oasis, this villa promises a vacation like no other.
More Information:
4 bedrooms, 4.5 bathrooms, Sleeps 8
From $4,500/night, plus tax