Los Cabos Trip Report: A Luxurious Family Villa Getaway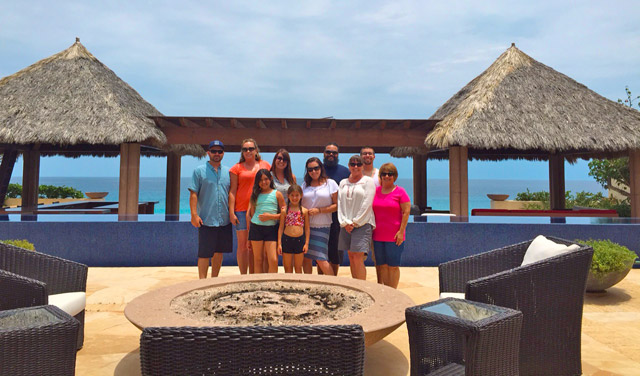 Specializing exclusively in Los Cabos, Mexico vacations, it's little wonder that our entire team is so passionate about the destination! That's why many of us choose to spend much-needed relaxation time in this vacation paradise. Crystal is one of the superstars on our team. Recently, she and her family had the opportunity to experience some of our most luxurious villas. Here's her trip report:

Who traveled with you and how was your arrival in Los Cabos? It was a family vacation with my husband, son, sister, nieces, mom and a few friends. We weren't celebrating anything in particular, we just wanted to have an amazing getaway together – and we did! The great team of Transcabo greeted us at the airport for our private transfer to the villa. It's so convenient because we didn't have to wait around for a cab. The driver helped us with all of our luggage and stopped at the MEGA grocery store for us on the way so we could pick up some supplies. He was also very knowledgeable and patient with all of the questions my group had along the way. AVIS delivered our car rental to the villa. This was also super convenient as all the paperwork was done at the villa and we saved on some extra fees. Giovani, a destination specialist from our excellent local concierge team was there to greet us on arrival at the villa.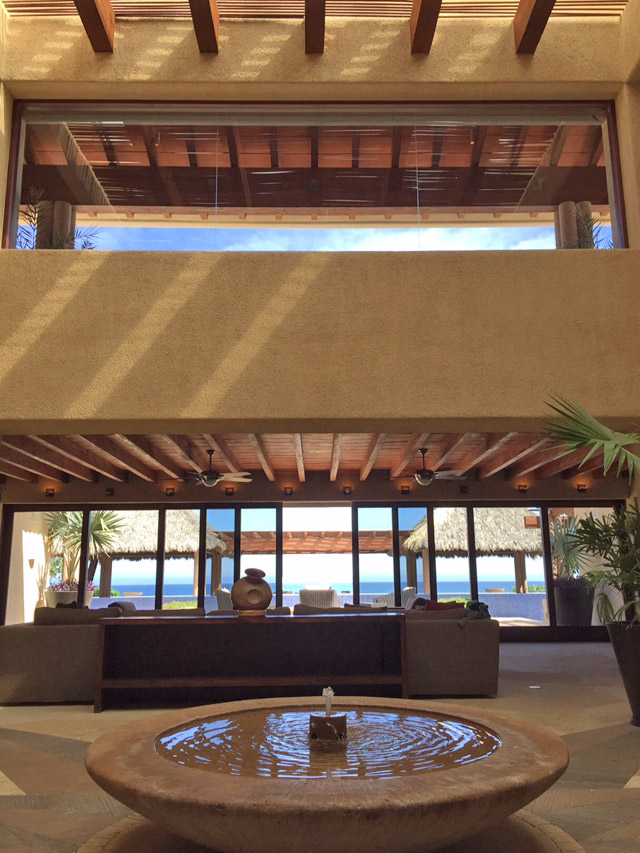 What did you enjoy most about staying at Villa Tranquilidad? Located in Puerto Los Cabos just a short drive from San José del Cabo, this gorgeous 7-bedroom beachfront villa is spectacular! I really loved the outdoor space; it was so spacious and our big group never felt crowded. Everyone loved the pool! We spent every night on the patio playing games, listening to the ocean and checking out the stars. I love that Villa Tranquilidad is a bit out of the way and that you really can't see the other houses, so you have a great sense of privacy and you feel like the only ones in the area. It is so nice and quiet and relaxing – plus the beach is right there! The staff is AMAZING, especially Rosenberg who took care of our every need, is an excellent chef and great guy! His salsa was great and he makes a mean fish taco! I would recommend this villa for any larger groups. Couples would work well here as most of the beds are kings, however families would have a great time too. We certainly did! More about Villa Tranquilidad…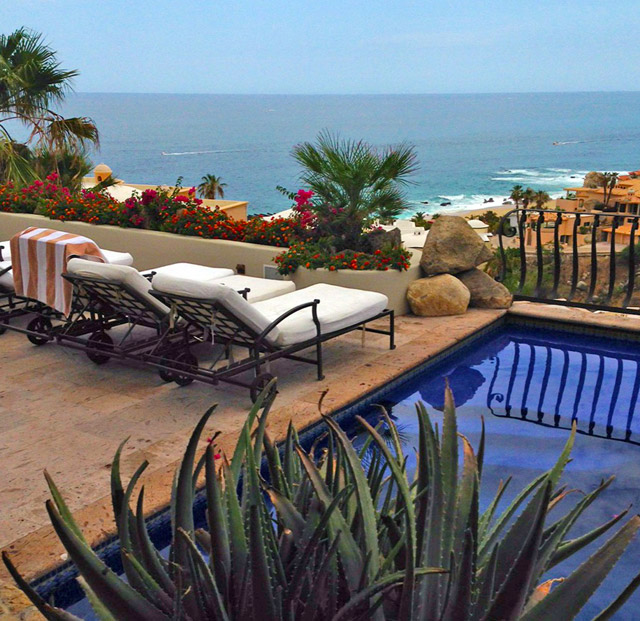 You also stayed at Villa Las Flores, what were some highlights of this villa?  I loved the master suite in this 7-bedroom villa. The room, balcony and bathroom all had great Pacific Ocean views. The bathroom was huge with a walk-in shower, Jacuzzi tub (kids loved this!) and a walk-in closet. I love that Villa las Flores is so close to town, as it is located in the private Pedregal community in Cabo San Lucas. This made it super easy for us to go shopping, take tours and go out to eat. Cabs are really easy to get and our local concierge team will actually call the cabs for you, which is super convenient. Villa Las Flores felt enough away so you don't feel like you are in the hustle and bustle of town, plus we get great views! We had A Matter of Taste Catering prepare our dinner on the last night and the food, service and presentation was amazing. The spring rolls, salad, blackened tuna entrée (so yummy) and dessert were a hit with everyone! More About Villa Las Flores…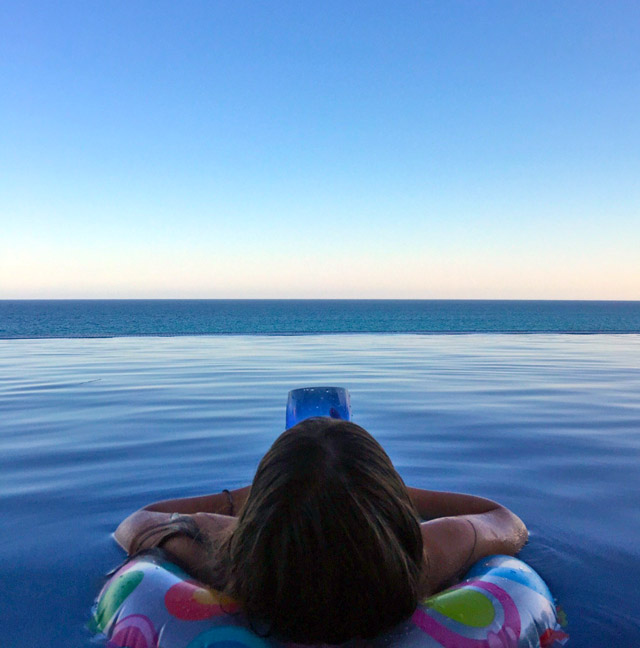 Did you and your family do any activities while vacationing in Los Cabos? We did the kayak and snorkel to the Arch with High Tide Los Cabos. The guide was great and very informative. We stopped at Pelican Rock to snorkel and there were so many cool fish! Most of our group climbed the rock and did some jumps off of it. We also did the Swim Experience at Cabo Dolphins. The dolphins were so friendly, energetic and playful. My niece had the opportunity to do a dive down to the bottom of the tank with a dolphin. After the tour, they have a convenient photo center where you can select images and they'll put them on a disk to take home as a souvenir. 

Plan your Los Cabos vacation:
Los Cabos Villa Rentals