Meet the CaboVillas.com Team – Nik's Insider Tips for Cabo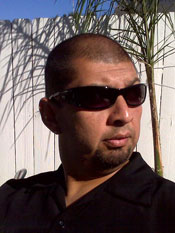 Nik's clients consistently send us absolutely enthusiastic, rave reviews about their experiences working with him to plan their Cabo vacations. And for those of us who know Nik, it's easy to see why—not only does he love Los Cabos, his long career in the travel industry means he's well versed in helping guests find the perfect spot for their getaway. Plus, he's just a super nice guy. Here he shares what he loves best about Cabo—what to do, where to eat and more!
What do you love best about Los Cabos as a vacation destination? I really love the fact that there are so many things to do in and around the Los Cabos area!  For day-trips, the East Cape and Todos Santos are great options to explore!  I also love the diversity Los Cabos has to offer! There is no way I can mention everything I love about this destination!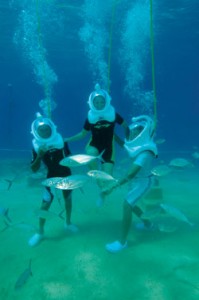 What are your favorite activities in Los Cabos? Well, I suppose it depends on why I'm there. When I'm working, it's really fun to learn what each resort or villa has to offer. It's a great feeling when I'm able to answer really specific questions for travelers. Of course, more than anything, eating is my favorite pastime!  Considering I'm a bit finicky, Los Cabos sure does have a variety of options to choose from. And, of course, when you're visiting between December and March, there is nothing more amazing and breathtaking than watching the whales! Truly awe-inspiring! I also love the Cabo Expeditions Sea Trek or Snuba tours. They're so much fun and this first class company teaches you a great deal about marine life! The zip lines by Wild Canyon Adventures are great. If you have time, take some surfing lessons—the ocean usually wins but you will have a blast!
What are your favorite insider's tips for a first-time visitor to Los Cabos? Although English is widely spoken throughout most of Los Cabos, I speak Spanish so I love to ask locals what they like to do when they have time on their hands. I love getting the local perspective on things wherever I travel. Los Cabos has some surprising things to do, like the Organic Farmer's Market, the Baby Sea Turtle release and the Bisbee Fishing Tournament!
Fave places to dine in Los Cabos? WOW! Where do I begin? Cabo has so many fantastic restaurants! Mi Cocina at Casa Natalia has amazing Italian cuisine! Flavor, an outdoor restaurant/bar, located right in downtown, is really a great spot. The Hacienda Cocina & Cantina has awesome views and is fast becoming a hot spot and Bar Esquina is the new place to be!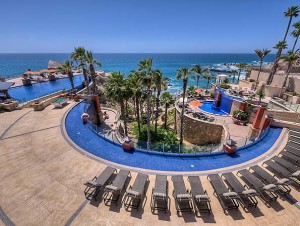 Favorite Cabo memory? My favorite Cabo memory has to be my last trip. Our team travels to Los Cabos frequently to get up to speed on all the lastest offerings, and it's something that I truly look forward to. During my last trip, I had the privilege of staying at the Welk Sirena del Mar—truly a beautiful resort with a fabulous staff. I was also able to stay at Villa Bellissima. I cannot say enough about this home! Truly a one of a kind experience!  I highly recommend this home for a family reunion and especially weddings!
Must-have Cabo souvenir? Well, Cabo Wabo tequila of course! I prefer the silver but I like tequila any way I can get it so I'm in heaven when I'm in Cabo!
Favorite night spot in Cabo? This is where it gets tricky because I like them all! The nightlife in Cabo is pretty wild! Passion at the ME continues to remain fun and exciting as well as the Pink Kitty. The Nowhere Bar is always a good time and a great place to start off the night is the Baja Brewing Company at the Cabo Villas Beach Resort—great views and beer!
What do you love best about your job with the team of CaboVillas.com? I guess I just love being able to hand down my knowledge to travelers. It is a really good feeling to be able to assist people in understanding the area and the journey they are about to embark on! Los Cabos is so easy to get to and I am thankful to have a chance to play there!