New Year's Eve & Celebrations for all Seasons at Don Sanchez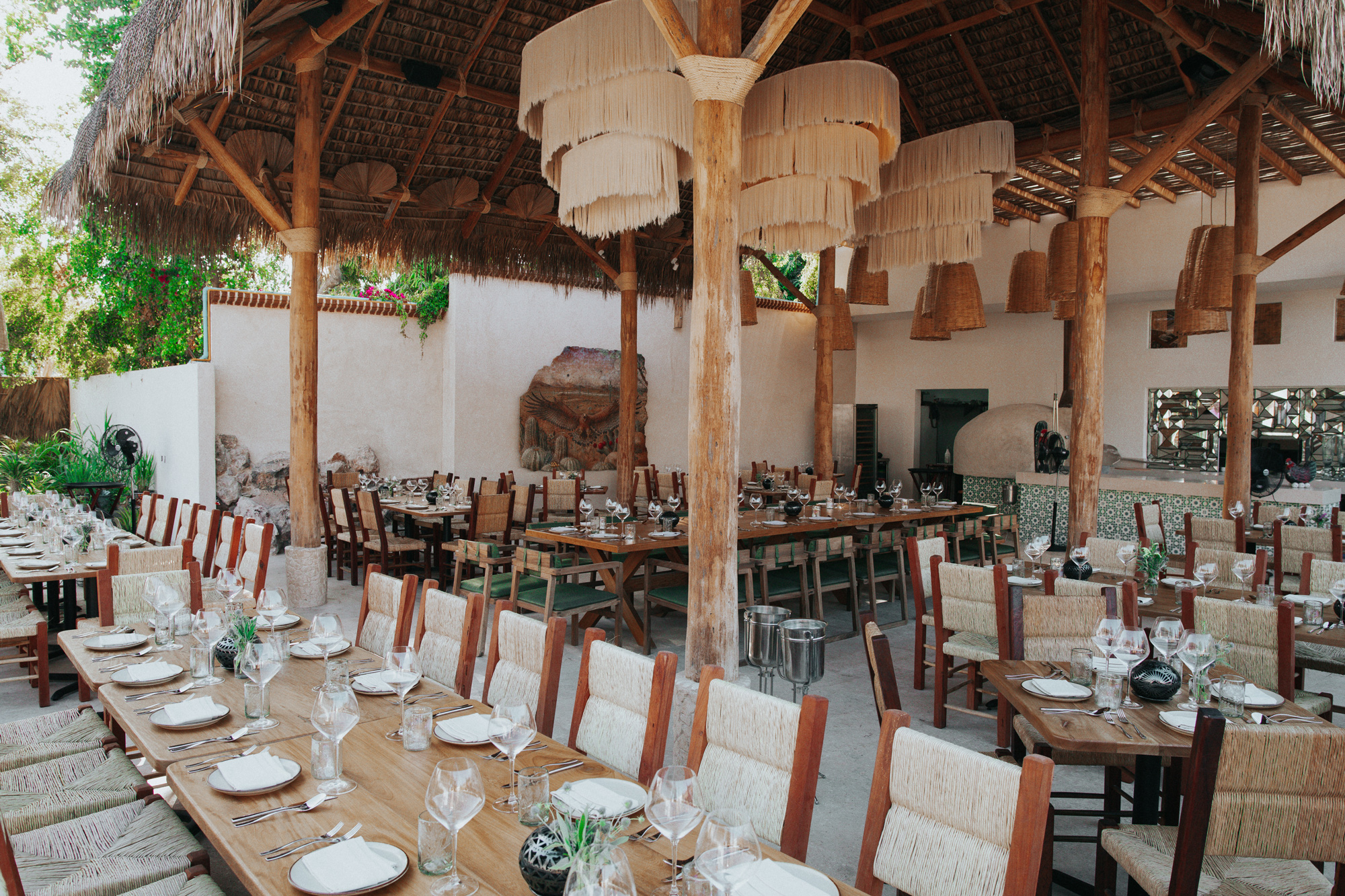 Looking for a special place to commemorate a holiday or celebration? With an unforgettable atmosphere and inspired gourmet Mexican cuisine, Don Sanchez restaurant offers a charming setting in historic San José del Cabo. Throughout the year, Chef Edgar Román designs unique seasonal menus to commemorate holidays and special events, from New Year's Eve to Thanksgiving, Valentine's Day, and beyond.
The menu at Don Sanchez concentrates on local ingredients, fresh seafood, and organic produce. The imaginative mixology cocktail menu spotlights agave spirits like mezcal, tequila, and sotol.
For New Year's Eve, the team at Don Sanchez has created a tantalizing special menu. Reservations required. Ring in 2023 with this exquisite dining experience:
NEW YEAR'S MENU 2022
Amuse: Black bean tamale with epazote ~ suckling pig ~ and regional goat cheese.
First course – choose one item:
Surf and turf taco ~ flour beet tortilla ~ picaria cracklings ~ soft shell crab ~ cold smoked carrot emulsion with citrus and habanero ~ avocado emulsion ~ habanero mayonnaise.
Mussels ~ tomato and chile pasilla stew ~ snail panocha chorizo ~ garlic bread crouton.
Blue corn sope ~ faba bean puree with chipotle ~ wild mushrooms mix with garlic.
Second course – choose one:
Ravioli stuffed with foie gras ~ dehydrated tomato and olives tapenade ~ salty amaranth praline.
Ravioli stuffed with mixed vegetable pate ~ tomato tapenade ~ salty amaranth praline.
Main course choose one:
Baja Med fish ~ catch of the day ~ dehydrated tomato tapenade ~ snail chorizo ~ herb crust ~ beet quinoto ~ tomato bruschetta.
Beef Brisket ~ beef brisket braised in tamarind sauce and pasilla chili ~ mushroom and avocado risotto ~ truffle oil ~ crispy parmesan.
Rack of lamb ~ rack of lamb blackened ~ nixtamal tortilla crust, butter, and roasted garlic ~ pitahaya chutney with mint ~ fired oven-roasted vegetables.
Cabreria ~ provensal crust ~ tartufata sauce ~ mashed potato ~ wood roasted vegetables ~ au jus of chilhuacle chili and mezcal.
Wood roasted cauliflower ~ ancho chili marinade ~ avocado risotto and holy leaf ~ vegan alioli ~ grilled vegetables ~ ground almond, ground ancho chili, dehydrated garlic, dehydrated onion ~ yellow lemon zest, and a little juice, kosher salt, epazote.
Dessert: Chocolate pinata ~ lemon sabayon ~ white chocolate bonbon filled with orange jam ~ semi-bitter chocolate bonbon filled with red fruits.
PRICES:
Individual menu with brisket or Baja Med fish or roasted cauliflower, with wine pairing $2,300 MXN per person
Same menu, but a main course with rack of lamb, with pairing: $ 2,800 per person
Same menu with cabreria, and wine pairing $ 4,500 per person
Note: A la carte menu not available on New Year's Eve.
More Information:
Don Sanchez Restaurant