Picture-Perfect: Pro Photos on your Next Cabo Trip!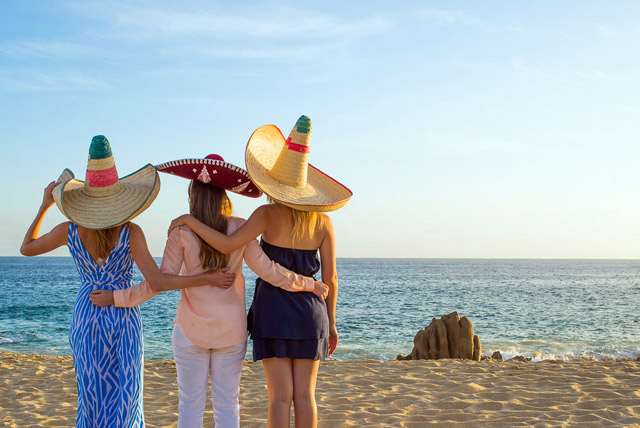 It's no secret that Cabo's a picture-perfect vacation getaway spot. While you might enjoy snapping that perfect Cabo selfie, sunset pic or beach shot, it can be fun to have a professional capture some wonderful photos of family and friends while on you're on the vacation of a lifetime. Cabo Photos offers great photo packages to help commemorate those magic moments in Los Cabos. Whether you're in Cabo celebrating a milestone birthday or a family reunion, their excellent photography services will provide you beautiful keepsake images from your vacation. Here, our guest Kristen shares a couple of photos and comments from her experience of working with Cabo Photos.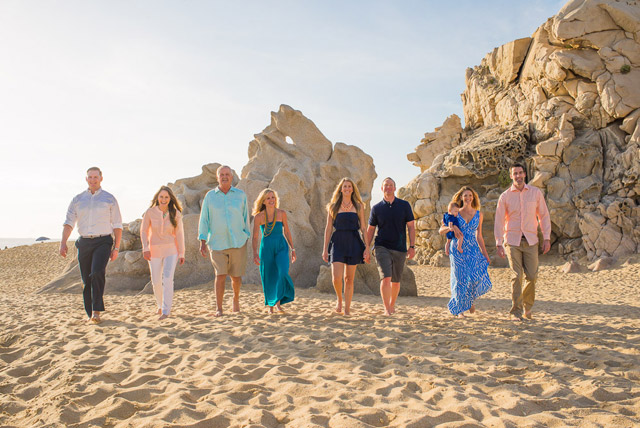 Was this your first time vacationing in Cabo? It was the first time we were in Cabo as a family, but many of us had been before. The weather is perfect, the people are so friendly and the beaches are gorgeous.
Where did you stay? In a villa in Pedregal.
How was the experience of working with Cabo Photos for photography? Danny was great. His pictures turned out beautiful. Better than we could have expected.  We love that we'll have those memories of our trip for years to come.
More Information: Cabo Photos