Serenity, Relaxation and Luxury at The White Lodge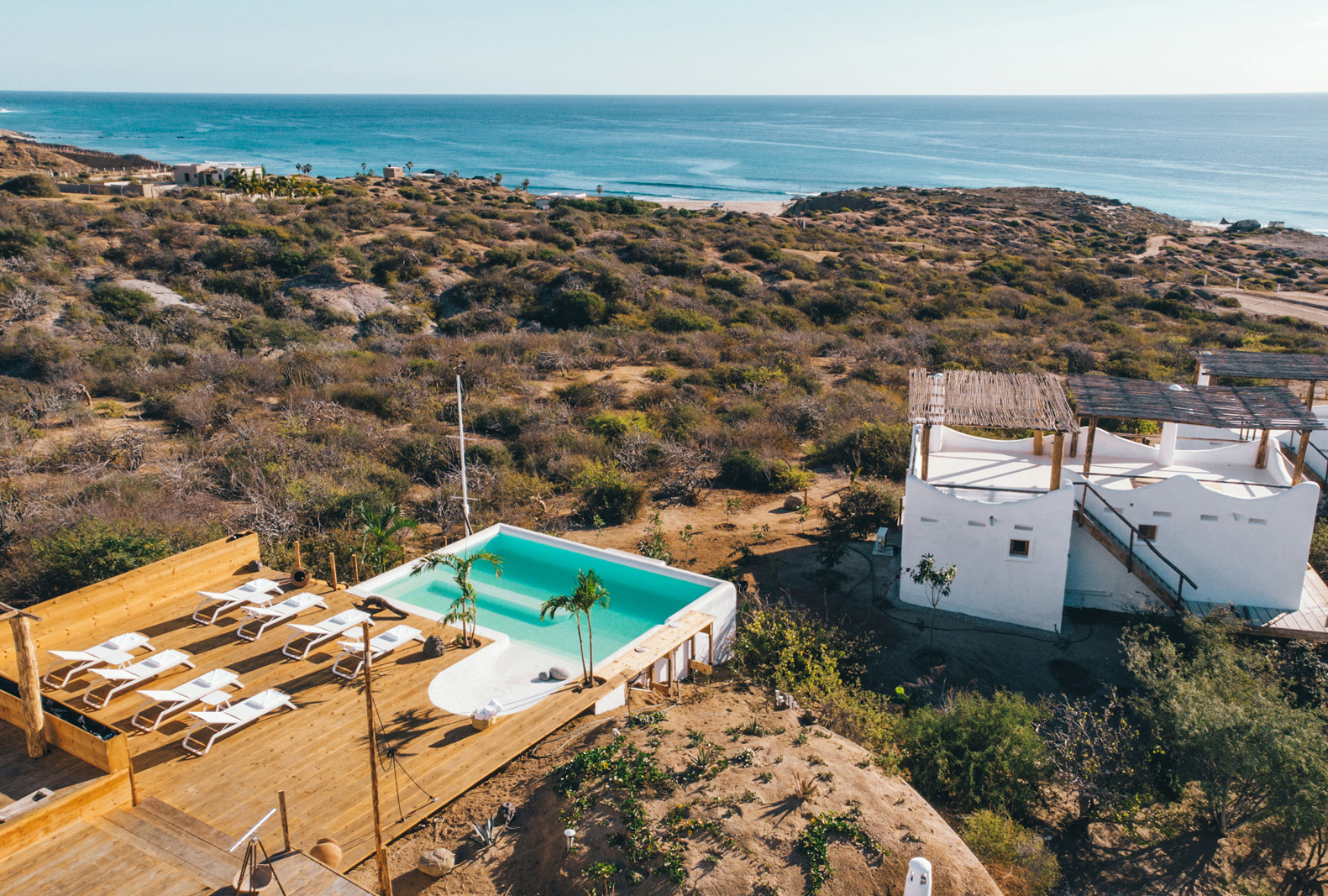 Take the scenic East Cape road past desert landscapes and gorgeous Sea of Cortez views to a retreat of incomparable serenity. Tucked into the rugged terrain overlooking brilliant ocean blues, The White Lodge is a boutique vacation property offering a wellness-focused atmosphere. Located just 35 minutes to the historic heart of San José del Cabo and about an hour's drive to the exceptional diving at the reefs of Cabo Pulmo, the property is both accessible and off the beaten path.
Recently, our CEO Michelle Hoffman visited the resort with her son Nathan and shares her experience: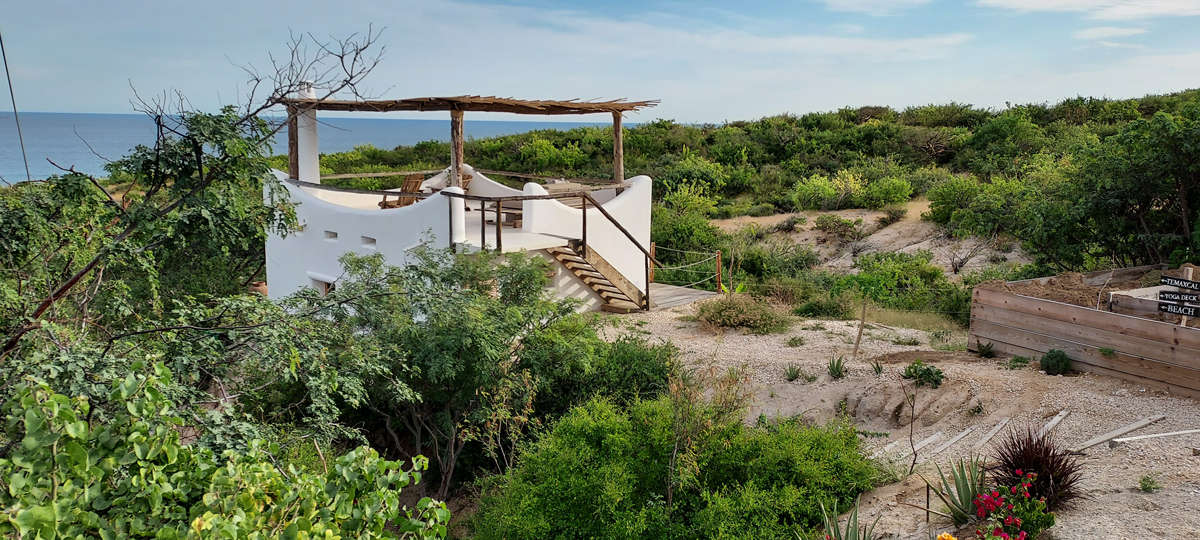 "Relaxed luxury, easy and comfortable are words that come to mind," says Michelle. The whitewashed eco-friendly construction at The White Lodge is just the beginning of the intriguing ambiance. Buildings are nestled along the terraced landscape, offering privacy for each of the accommodations.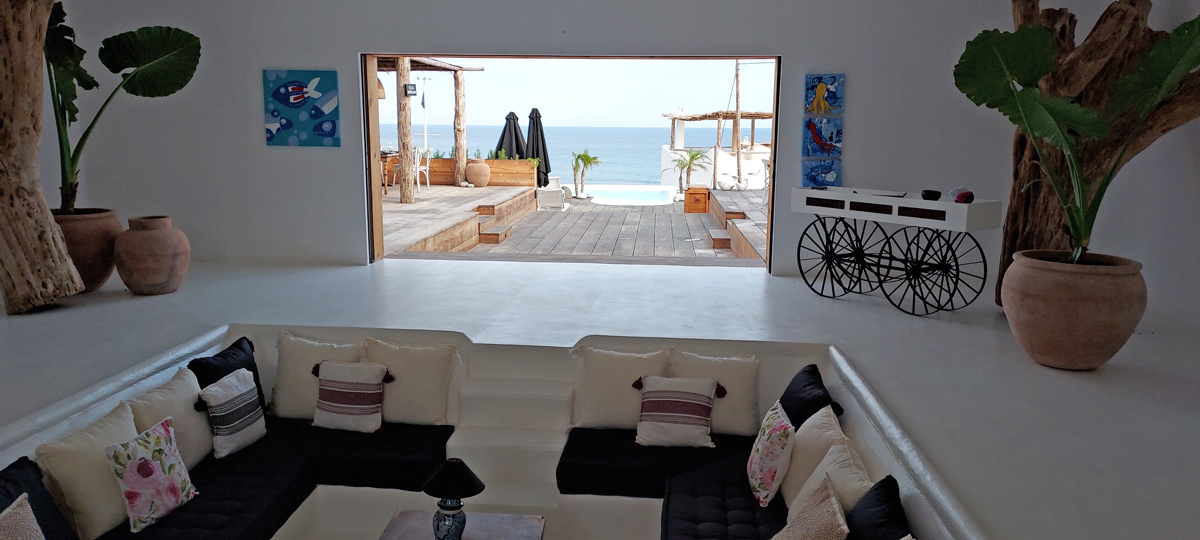 Each building features terraces and dipping pools – either outside or within the room itself, "perfect for cooling off on a hot day," says Michelle. The guestrooms are simple and elegant, with minimalistic décor, distressed wood furnishings, and colorful textiles to accent the modern feel.
Despite the remote location, WiFi is available. The White Lodge beautifully balances self-sufficient environmentally-conscious practices with luxury amenities, along with attentive service.
"The restaurant was a highlight," explains Michelle. "The chef got to know our dietary needs and happily accommodated us." The restaurant focuses on healthy food prepared creatively. "We enjoyed taking the meandering paths to the restaurant," which is accented with a hand-built pizza oven and organic gardens. Located near the pool is the property's beautiful swimming pool with stunning views.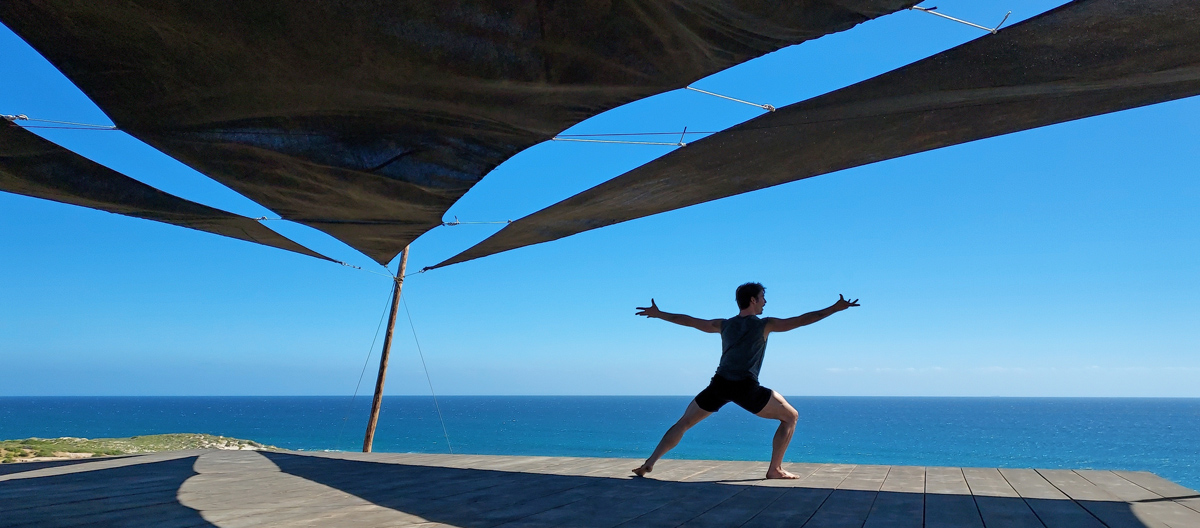 Another highlight is the expansive ocean-view yoga deck. "Nathan was able to practice his dance, and we enjoyed taking a class with a skilled yoga instructor." Views of neighboring 9 Palms Beach (a world-renowned surf spot), can be enjoyed from the property.
Spa offerings at The White Lodge blend traditional practices with luxury treatments, including personalized services. "The temezcal experience was unforgettable and transformative," explains Michelle. An authentic sweat lodge, the temezcal ritual is led by local indigenous practitioners who explain the ancestral significance of each step of the ceremony. Fragrant local herbs are dipped in water to produce steam from the heated stones. An invigorating cold plunge follows the experience.
"Our entire stay was a wonderful experience," shares Michelle. "We left The White Lodge relaxed and reinvigorated."
The entire White Lodge is available as a private rental, perfect for weddings, retreats, and other celebrations.
More Information:
The White Lodge