Sunset Monalisa's Gourmet Anniversary Celebration
Renowned Los Cabos restaurant Sunset Monalisa will commemorate its anniversary with an unforgettable evening of exceptional dining. On Thursday, October 28th, the Baja Med & Sunset Monalisa Anniversary Dinner will take place showcasing the flavors of guest chef Miguel Angel Guerrero (Baja Med – Tijuana) along with in-house chefs Jacob Ramos and Hector Morales (Sunset Monalisa – Los Cabos). The exciting 5-course menu will delight visitors with a unique gastronomic journey.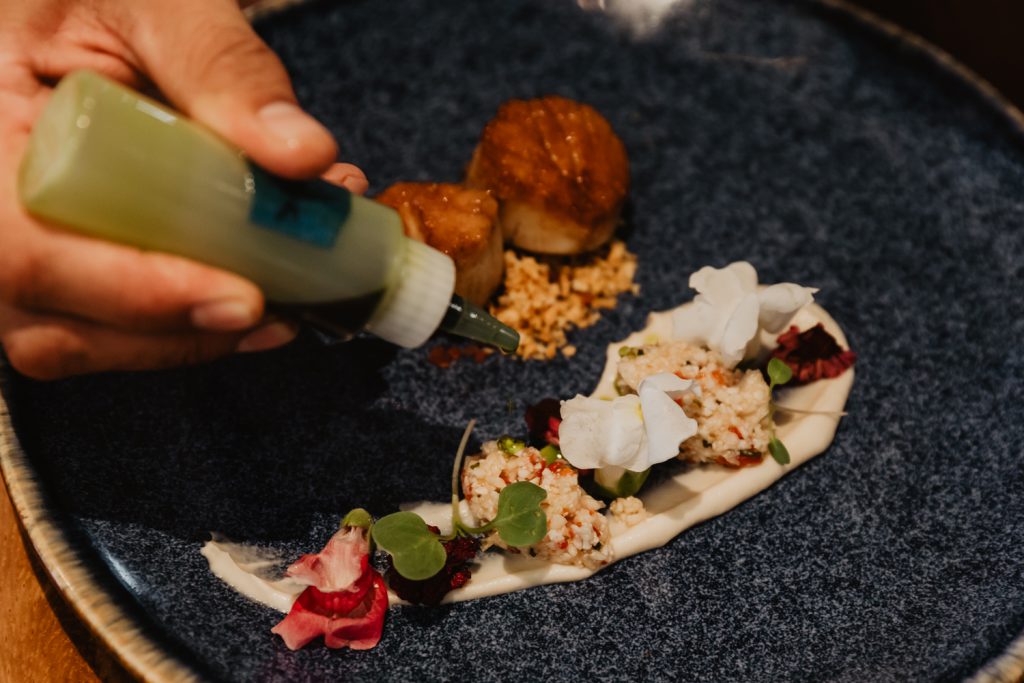 The distinctive menu for this celebration will consist of 5 courses prepared with the freshest ingredients. Chef Miguel Angel Guerrero is the creator of the renowned BajaMed style of cuisine and has cooked alongside legendary personalities such as Gordon Ramsey. Sunset Monalisa's Héctor Morales and Jacob Ramos will collaborate with their signature culinary flair that has established Sunset Monalisa as one of the finest restaurants in the world.
Baja Med & Sunset Monalisa Culinary* Menu
First Course: Scallops crescent abalone with Asian sauces – Chef Miguel Angel Guerrero
Second Course: Foie gras – Chef Héctor Morales & Jacob Ramos
Third Course: Risotto with sparkling wine and bluefin tuna – Chef Miguel Angel Guerrero
Fourth Course: Wagyu – Chef Héctor Morales & Jacob Ramos
Fifth Course: Pre Dessert & Final Dessert – Sunset Monalisa
Cost per person is $130 USD (5-course menu) and $132 USD (Wine Paring Deluxe).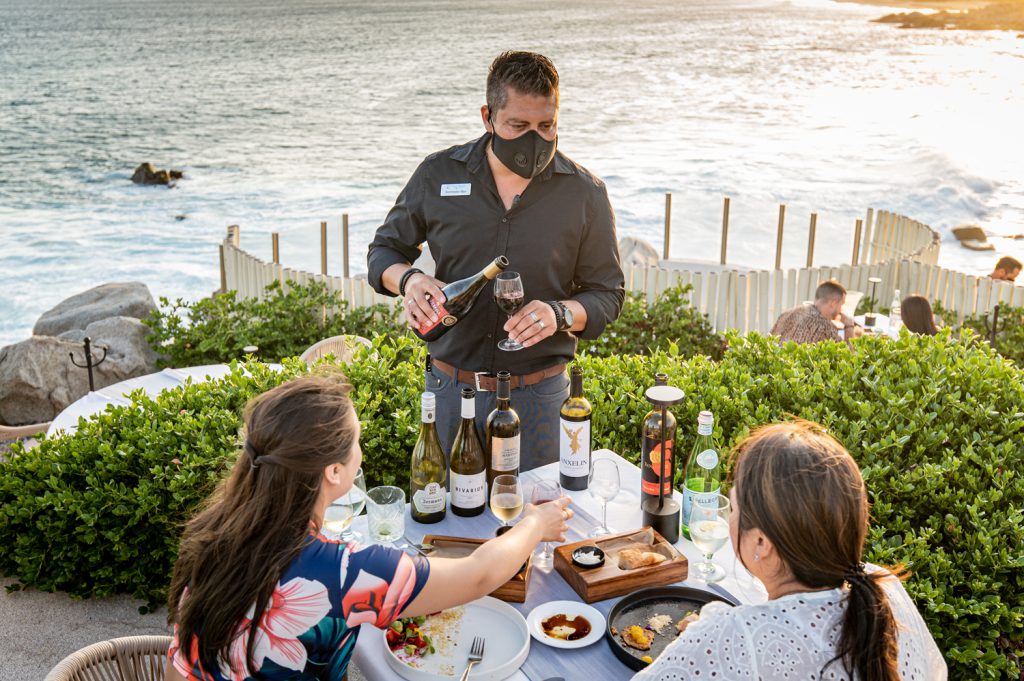 The wine pairing is a selection by sommelier Max Ortiz. A welcome drink is inspired by sommelier Tiziano Tasso, and live music will be provided by OV Music with Latin rhythms and classic covers. The experience will be accompanied by beautiful views of the ocean and Los Cabos arch.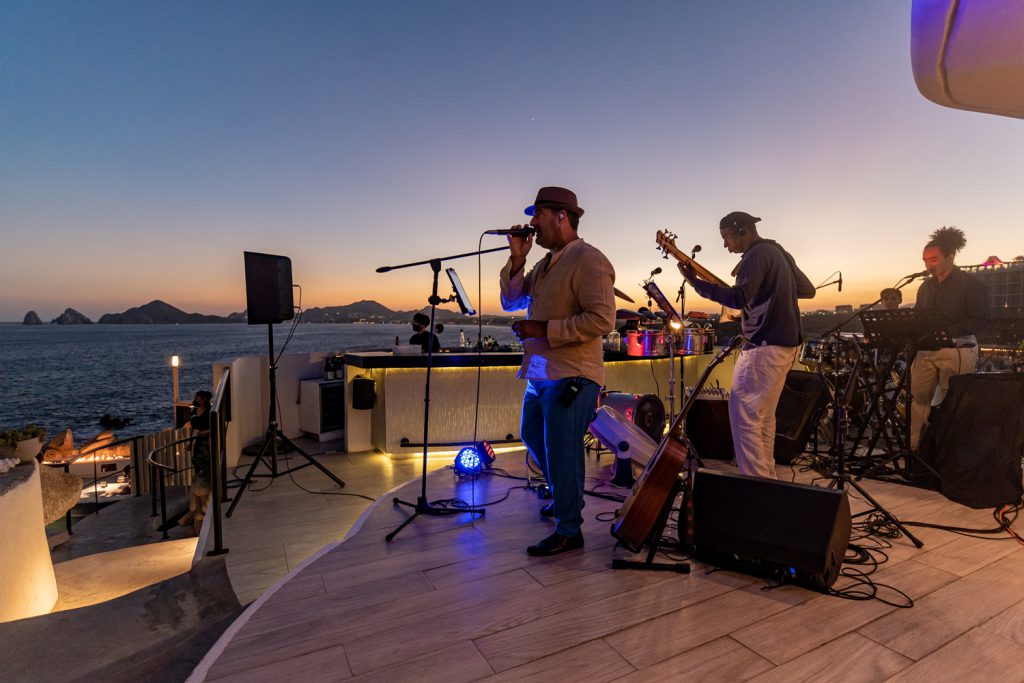 The enchantment of Sunset Monalisa began in 1991, when Giorgio Bottaglia and Cristina Bremer created an exceptional culinary establishment at the tip of the Baja California Sur peninsula. Situated on a cliffside setting overlooking the bay of Cabo San Lucas and its iconic arch, guests enjoy spectacular sunsets and starry nights full of magic.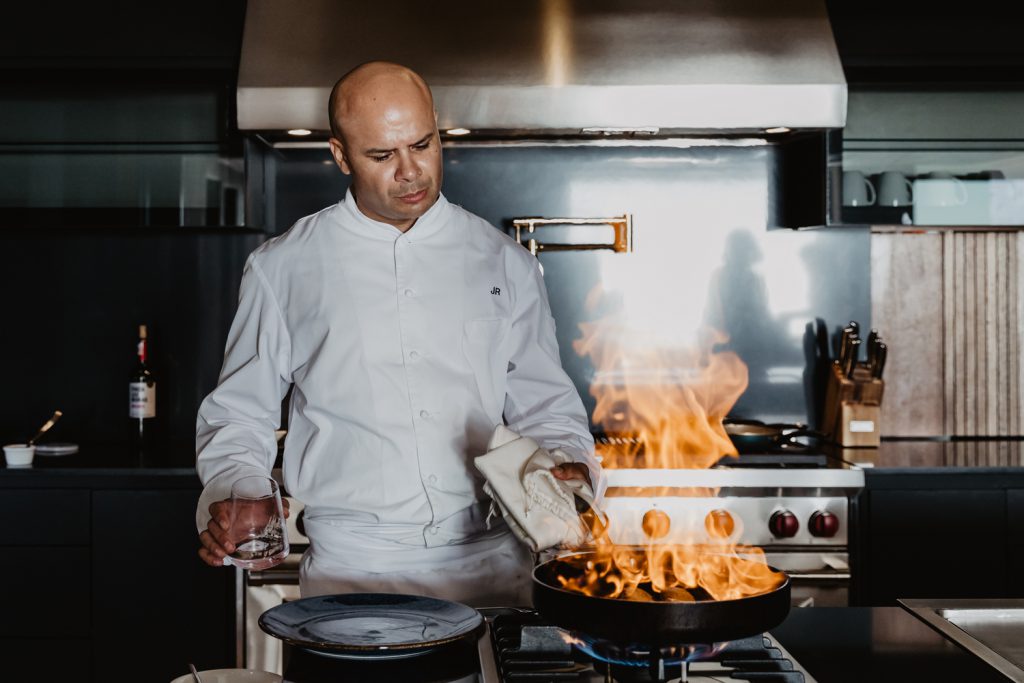 "We create a whole experience that we love to share with visitors. Sunset Monalisa is a unique combination that touches all senses," says Chef Jacob Ramos.
Under executive chef Jacob Ramos, this romantic restaurant offers Mediterranean-inspired cuisine celebrated by leading culinary experts.
In 2014, Sunset Monalisa was deemed one of the 5 most incredible restaurants in the world by The Express Tribune; joined the Gastronomic Guide of Mexico as one of the 200 Best Restaurants in 2021 according to Culinaria Mexicana; has received the "Best of the Best" 2021 designation by Traveler's Choice, and according to CNN Travel is one of the most romantic restaurants in the world.
Spectacular views, exceptional ambiance, and, above all, a captivating gastronomic experience complemented by signature mixology, is what makes Sunset Monalisa the perfect place to enjoy unique moments.
For reservations & info
visit Sunsetmonalisa.com