The Pristine Desert Pools and Hot Springs of Santa Rita
The desert oasis at Santa Rita in Baja California Sur – Video courtesy of Oscar Ortiz
If you're ready to explore some of Baja's natural wonders that lie off the beaten path, the breathtaking freshwater pools and hot springs of Santa Rita are for you.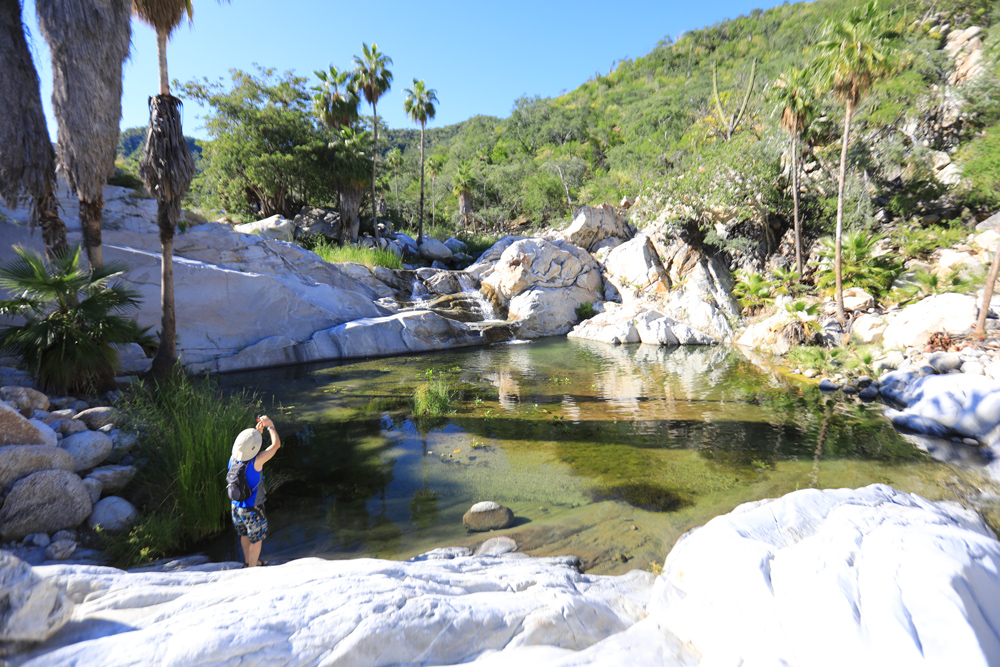 Located not far from the beautiful waterfall at Sol de Mayo, Santa Rita is a true treasure tucked into the rugged canyon landscapes of the Sierra de La Laguna mountain range. Plan a day trip from Cabo San Lucas to the aguas termales (thermal waters) of Santa Rita, which can be reached via a drive through dusty desert roads past the small villages of Santiago and San Jorge.
About an hour and half by car from Cabo, your destination is nestled into the pristine, mountain landscape. On arriving, you'll pay the attendant a small fee in pesos (cash, approximately $180 pesos) for a wristband and then proceed on the short hike to the freshwater pools.
Surrounded by native desert flora and fauna, including palm trees, Santa Rita has the feeling of a tranquil oasis. The cool freshwater pools are perfect for an invigorating dip, and the thermal mineral-rich hot springs are a relaxing treat. The best time of year to visit Santa Rita is during the winter months when the weather is cooler and more comfortable. Keep an eye out to spot local wildlife as you enjoy this peaceful jewel of Baja.
Part of the Sierra de la Laguna Biosphere, Santa Rita's visitors can help preserve this immaculate natural treasure by packing out any trash and treading lightly. Bring what you'll need for the day, including food and water. Rustic camping cabins are available at an additional fee.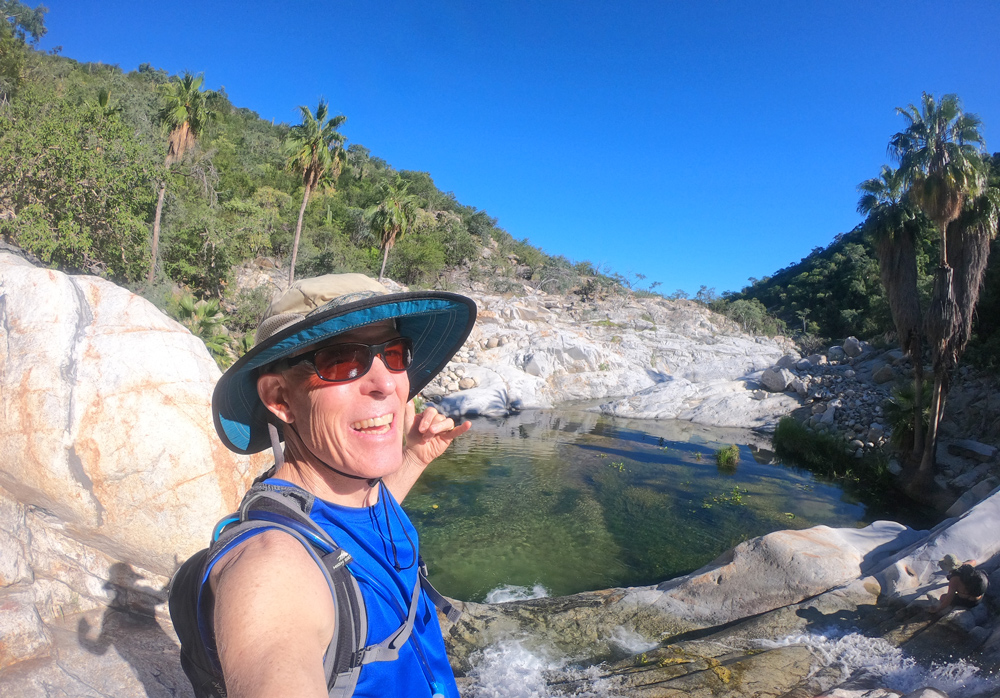 Ready to visit the hot springs and natural pools of Santa Rita? Guided tours are available. Contact our team for more information.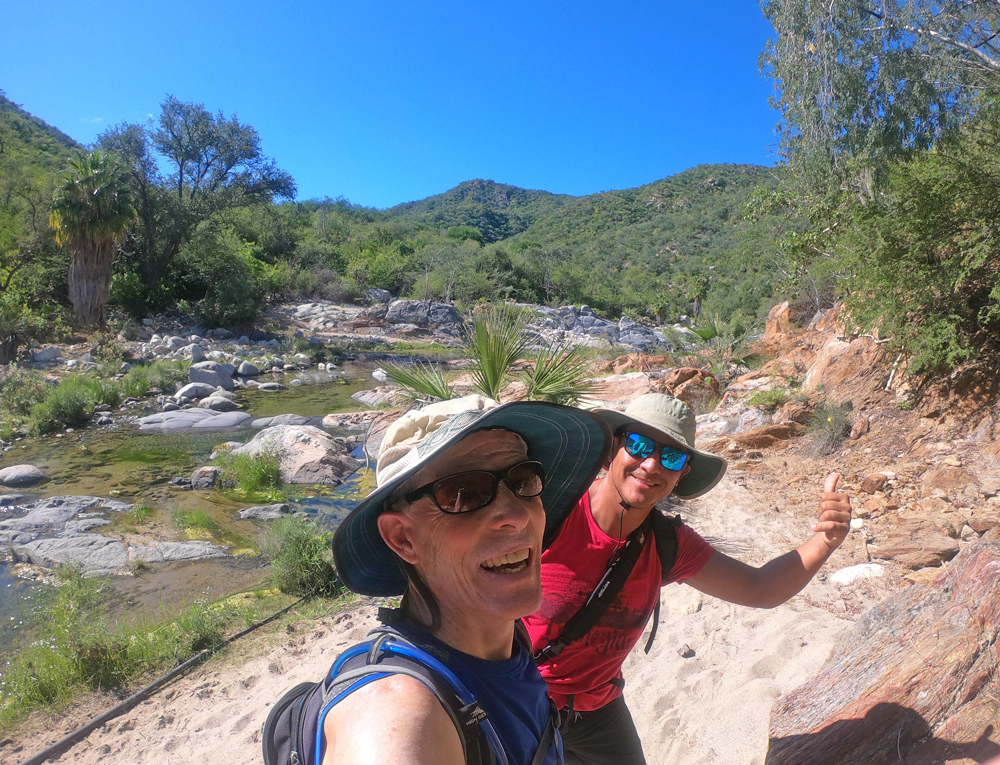 Photos courtesy of Don Hirschaut & Oscar Ortiz