Top 4 Adrenaline-Pumping Activities in Los Cabos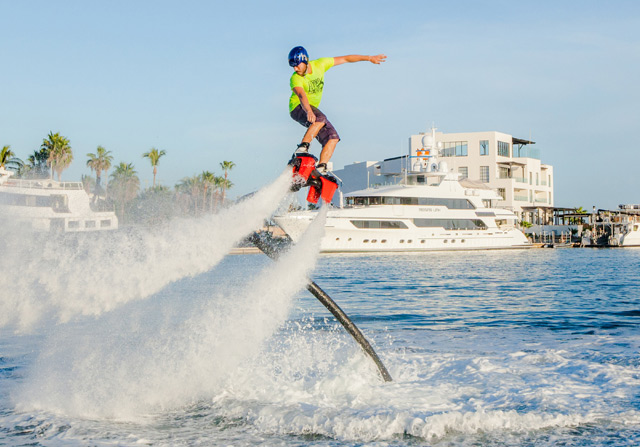 While many Cabo visitors prefer nothing more strenuous than lifting a margarita glass next to the pool, thrill-seekers love the exciting variety of action-packed activities available in Los Cabos, Mexico. Get your heart pumping while you take in the gorgeous views in Cabo. Here are 4 top activities in Los Cabos for adrenaline lovers: 
---
1. Hydro Flyboard – Head to the Puerto Los Cabos Marina to experience the one-of-a-kind thrill of flyboarding. The team at Hydro Flyboard will get you set up with the jet-powered equipment and provide a safety/technique briefing. Then, it's time to swoop and soar above the water as you practice your tricks and moves! The private location at the marina provides a sheltered setting that's ideal for an incredible time.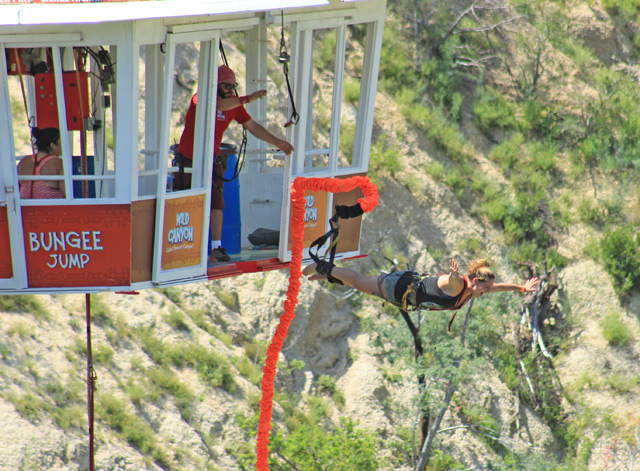 2. Bungee Jumping at Wild Canyon – Offering a custom gondola jump 300 feet above the ground, Wild Canyon Adventures will help you check bungee jumping off your bucket list. You'll also be able to take in striking views of the desert landscape as Wild Canyon's professional team gets you ready. With safety as the top priority, Wild Canyon offers state-of-the-art bungee equipment. Feel the wind rushing through your hair as you take the leap! Wild Canyon also offers zip-lining and sling swingers.
3. Zip Lining with Cabo Adventures – Nothing beats the excitement of soaring for over the desert canopy along a zip line. The outstanding team of Cabo Adventures features the action-packed Outdoor Adventure Tour combining zip lining, climbing and rappelling. Along the way, you'll enjoy sights of the spectacular natural environment.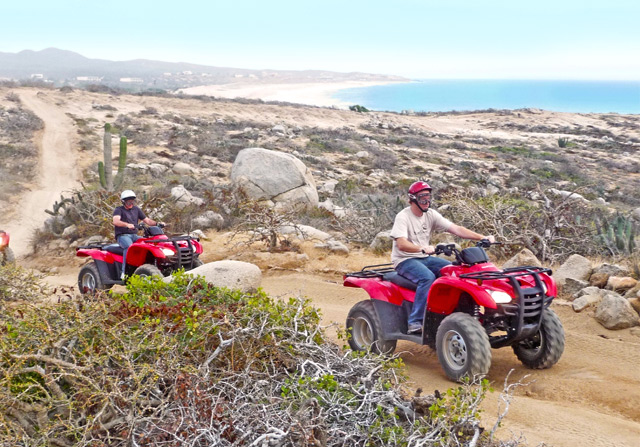 4. Off-Road Tours in Los Cabos – Hop on a sturdy ATV and hit the rugged trails of Los Cabos on a guided off-road tour. You'll love the rush of riding along the desert, taking in the captivating contrast of soaring cacti and sparkling ocean views. A number of tour operators offer off-road excursions, each with their own unique flavor.
Explore more Los Cabos Tours & Activities…