Cabo Wabo Cantina is Still Rocking After 26 Years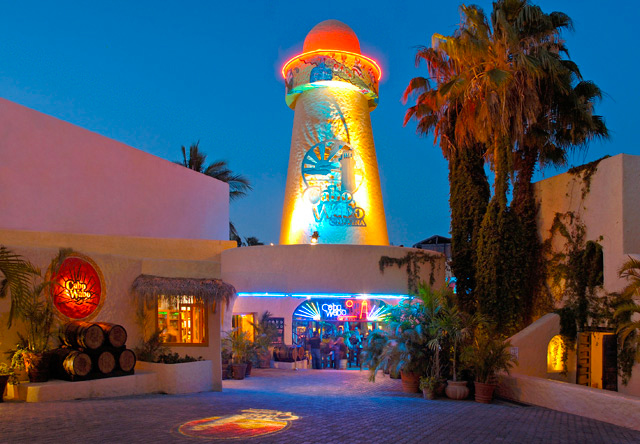 It's hard to think of Cabo San Lucas without thinking of Cabo Wabo Cantina. The legendary cantina is a beloved Cabo landmark and has a a passionate following of repeat visitors who flock here for great live music and the namesake tequila. For 26 years, Cabo Wabo has held a central spot in the heart of downtown Cabo. We talked to co-owner Marco Monroy, who opened Cabo Wabo with Sammy Hagar in 1990, about the cantina's legendary history – and what's in store for the future.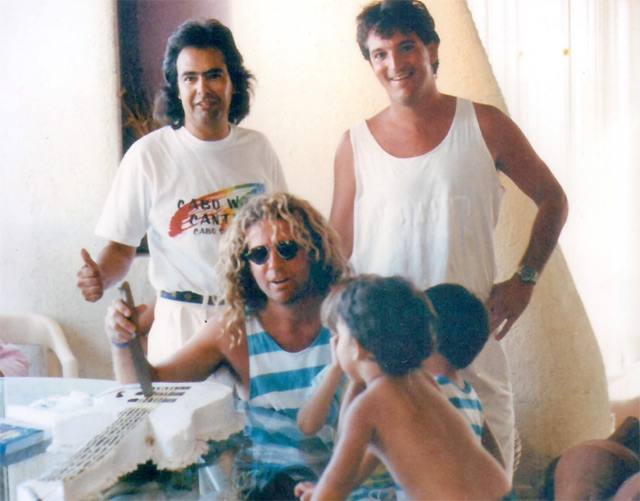 Cabo Wabo Cantina was established in 1990 before Cabo San Lucas achieved its current cachet as a world-class luxury vacation destination. What was Cabo like in those days? In 1990 when Cabo Wabo was opened, Cabo was just a small town with a few paved streets, no stop lights and a few buildings here and there. Little did anyone one it was going to be what it is now!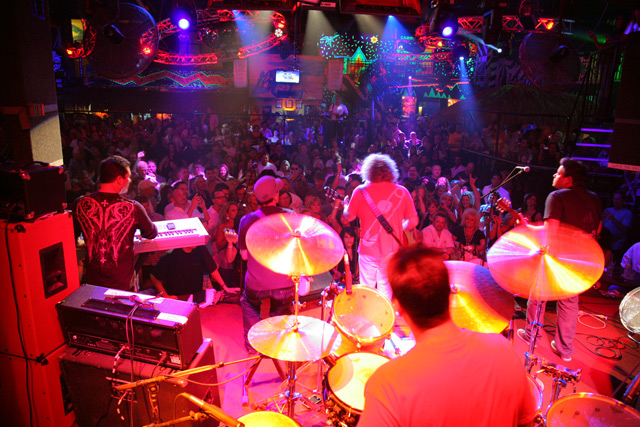 When you came up with the architectural concept for Cabo Wabo Cantina working with your close friend Sammy Hagar, what was your driving vision? Where did the lighthouse come from? Sammy and Van Halen had a few local architects submit drawings. I was lucky enough to be one of them and was thrilled to have had my design chosen. I came up with the light house concept myself and the main inspiration was Cabo Wabo being a destination.
Cabo Wabo Cantina is huge. What is the capacity and how would you describe the atmosphere? Yes, it's a big place. The whole establishment is about 20,000 square feet. Nowadays, it feels like it could be bigger but at the time we opened in 1990 it felt like we were never going to be able to fill it up. Times change!
With Sammy's influence from the Van Halen days to the present, live music has always been at the heart of the Cabo Wabo experience. What kinds of music acts can visitors expect to see? The diversity of Sammy's music has greatly influenced the music at Cabo Wabo. Even when he performs it's a free atmosphere where all kinds of music is played. We have hosted numerous renowned bands, from jazz and R&B to country and rock & roll. The truth is you never know who is in town and ready to come hang or jam at the cantina!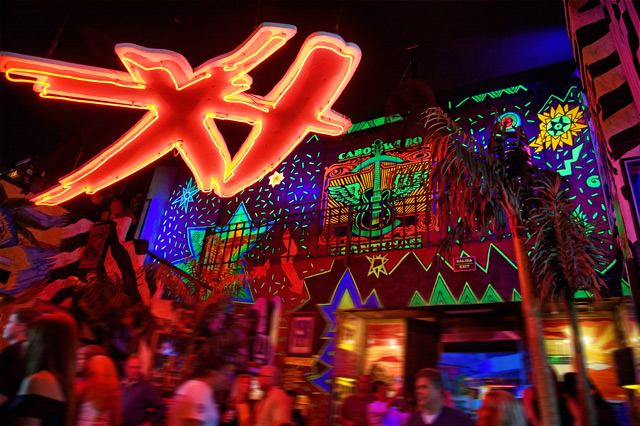 Sammy's annual Birthday Bash is a huge draw for devoted fans. What other noteworthy events take place or are planned at Cabo Wabo? The annual Birthday Bash is our flagship event. We have been hosting fans from all over the world for 26 years. This year we had 40,000 request for tickets and could only accommodate 2,500. By the way, we are planning a big event at the beach next year so we can accommodate more of our fans to come down, enjoy Cabo and celebrate Sammy's birthday Cabo Wabo style. Cabo Wabo is a lifestyle, there is no need for a planned event to have a good time and celebrate life!
Cabo Wabo Cantina is now well-established as a Los Cabos nightlife landmark. However, it's also a great spot to grab a bite. What can you tell me about the menu? We are known as a bar but our food is fantastic! We have all sorts of food from some of the best fish tacos in town to the best lobster burrito on the planet. People get blown away when they try our food – unexpected from a rock & roll joint.
Anything new on the horizon for Cabo Wabo Cantina? Yes, we are working on a few new exciting locations! We already have four: Cabo San Lucas, Las Vegas, Hollywood and Lake Tahoe.
More information: Cabo Wabo Cantina
All photos courtesy of Marco Monroy / Cabo Wabo Cantina