No Wine Country in Cabo You Say? How About the Next Best Thing?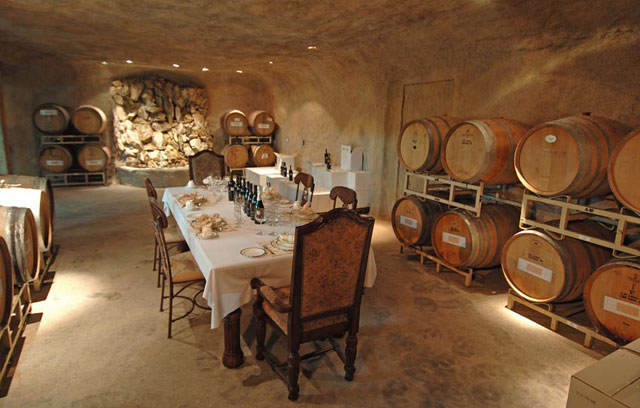 An unforgettable wine, food and entertainment experience located in beautiful Cabo San Lucas, Baja California Sur, Mexico. The Los Cabos Winery complex offers state of the art temperature and humidity controlled barrel aging wine cave, blending, bottling and labeling facilities, wine tasting, a wine lounge and a wine and spirits retail store. Our Director of Sales, Julie Byrd, recently dined at the Winery and tells us why it's one of her faves: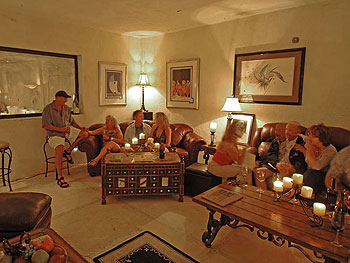 When did you dine at the Los Cabos Winery?
I went for the first time last November on a date with my "other half". What a romantic, wonderful way to spend the evening! I will definitely be back and I am excited about their new location on the marina.
What wines did you drink? How did you arrive at your choices?
I started with a tasting of the reds they had on the menu that evening. Ended up with a bottle of Argentine Malbec from Finca La Linda in Mendoza that was superb! Can't finish?!? The owner will insist you take a to-go cup for the road!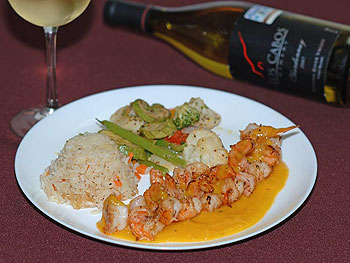 I assume you dined at the Winery's restaurant. What dishes did you order?
We had the meat/cheese plate, the grilled shrimp, the fish special and the Curry Scallops. Everything was reasonably priced and good
Is there any particular dish you would insist your friends try? Curry Scallops. They were AMAZING! I would definitely get this next time I go!
What's the atmosphere like? Service?
I was intrigued by a winery in Los Cabos, there are signs all over town pointing you in the direction… so I finally decided it was time to try it. The location is in the center of town, a little hard to find but well worth navigating the confusing streets once you get there! Such a cozy atmosphere, you feel like you are in the owner's living room and that they are just entertaining you! The main dining room feels has the look of a living room with a nice mix of tables, bar tables, and couches. The furnishings are eclectic and comfortable with tons of interesting artwork and finishing's. The barrel room is a great place for a private event or dinner and has the feel of a Napa winery. They had a live guitar soloist playing softly while we were there and the owner's were wonderful hosts!
What would you say is your favorite thing about dining at the Winery?
Besides having great wine it would definitely the comfortable, intimate and romantic setting in the middle of town! Very unique place!
More information about Los Cabos Winery…