2 Ways to Get Your Art & History Fix in Los Cabos, Mexico
Los Cabos, Mexico is well-known for its glittering luxury resorts draped along incredibly beautiful beaches overlooking the Sea of Cortez. The destination has certainly been garnering a lot of attention the last few years for the impressive number of new luxury vacation developments cropping up along its shores. While many visitors think of glamorous celebrity-studded resorts or the fun-loving energy of Cabo San Lucas, there's a more traditional and art-loving side to Los Cabos, as well. If you're a lover of art (and history) here are two ways to get your fill of timeless charm and unique artworks.
San José del Cabo – Located approximately 20 miles from bustling Cabo San Lucas, San José del Cabo is the more tranquil of the two cities in Los Cabos. A place of history and tradition, San José del Cabo is home to charming colonial-era architecture and a picturesque town square anchored by a beautiful old church. While beaches line the shore of the Sea of Cortez adjacent to a vibrant natural estuary lush with palm trees, it's the historic downtown that attracts culture seekers in search of a taste of old Mexico. Charming downtown streets are lined with numerous art galleries, jewelry stores, boutiques and courtyard restaurants housed in graceful old buildings.
One great way to check out the artistic offerings in San José del Cabo is to attend the Art Walk taking place each Thursday evening from November through June. Each week, numerous art galleries in San José del Cabo keep their doors open late (5-9 pm) on Thursday evenings. Visitors can stroll the streets, popping into galleries that catch their eye to browse interesting works of sculpture, painting, textile work, jewelry and more. Live music and specials at downtown restaurants make this a great experience. Gallery owners are knowledgeable in the best ways to ship your artwork back home and can assist with the process. More information: San José del Cabo Art Walk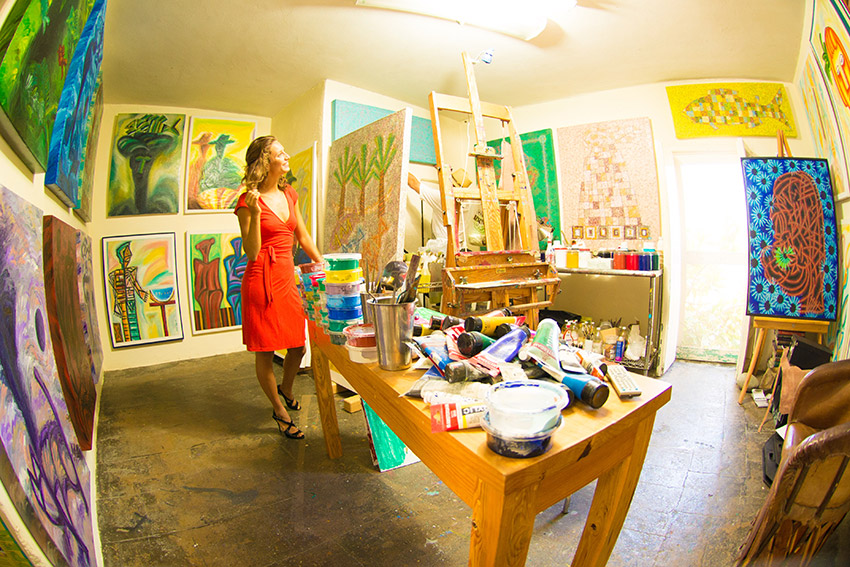 Todos Santos – Recognized as a "Pueblo Mágico" ("Magical Town") by the Mexican government for its unique history and cultural treasures, Todos Santos is located approximately one hour by car from Cabo San Lucas on the Pacific coastline. The town traces its history back to 1724 when a mission was established here. Later, Todos Santos was a bustling sugar-mill town. Surrounded by a lush natural palm oasis, Todos Santos is a surprisingly verdant stop tucked into the striking desert scenery of Baja Sur. Beautiful old architecture, brick buildings and the charming historic church are some highlights. You'll also find the landmark "Hotel California" here.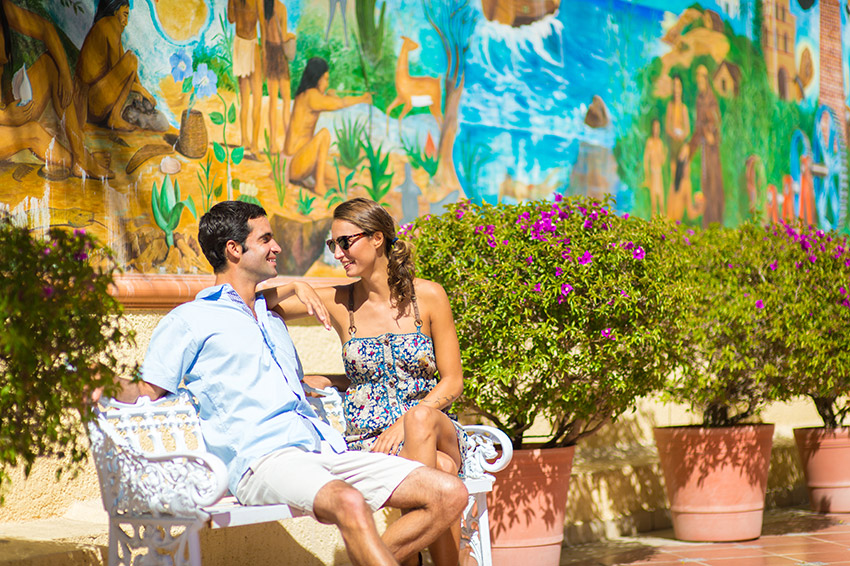 While nearby beaches draw experienced surfers in droves to ride the waves, it's the many art galleries that attract day-trippers from Cabo San Lucas. It's well worth dedicating a day to visit this local treasure. Stroll the streets of Todos Santos to hunt for one-of-a-kind artworks, souvenirs, home décor items, jewelry and more. You'll find works by internationally recognized local and expat artists in the town's wonderful galleries. After a busy day shopping (or simply browsing the vibrant and varied works of art), be sure to enjoy some of the town's excellent cuisine and a cold margarita.
Plan your vacation:
Los Cabos Villa Rentals
Los Cabos Resorts