Baja Beach Bliss – Our Top Picks in Cabo
Explore our top beach picks in Los Cabos, Mexico for vacation fun, sunbathing, swimming, walks and activities.
Cabo San Lucas
Médano Beach is the vibrant heart of the waterfront in Cabo San Lucas. Stretching for two breathtaking miles, Cabo's main beach offers great swimming and people-watching. Lining the action-packed sands of Médano Beach, music-filled beachfront cantinas and sophisticated beach clubs invite you to kick back and enjoy the views. A top choice for families, visitors can enjoy parasailing, kayaking, stand-up paddling and jet skiing directly from the beach. Strolling vendors peddle their goods along the beach. To visit Médano, hop on a water taxi from the marina or a cab to access the beach via one of the beachfront resorts (parking is limited).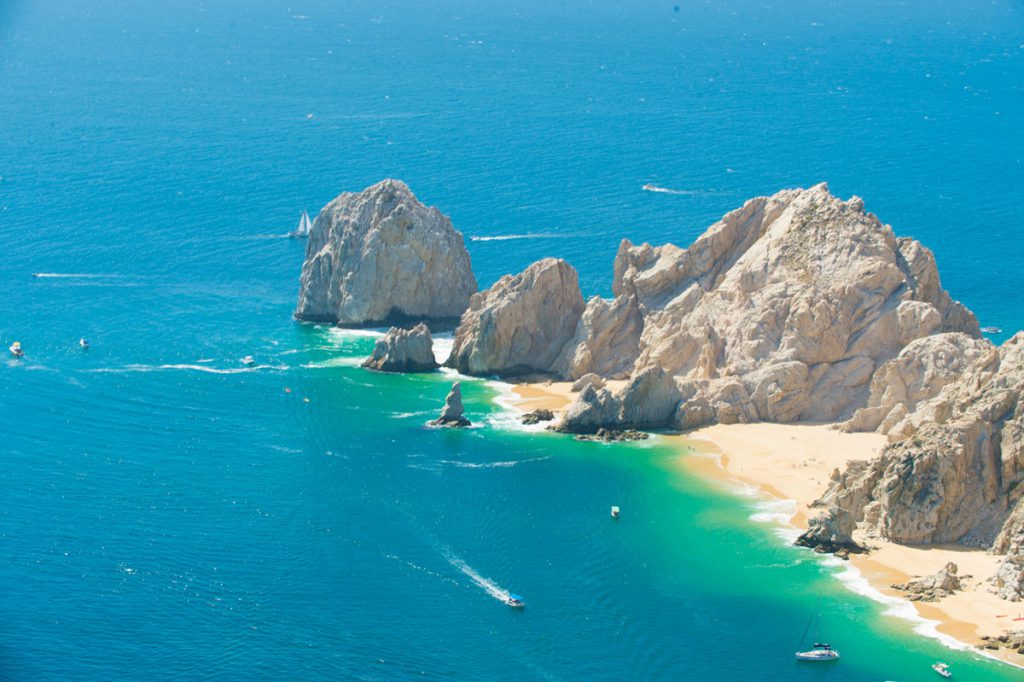 Lover's Beach is a small but incredibly photogenic beach nestled against the spectacular rock outcroppings of Land's End. This romantic beach is a must-visit for first-time Cabo travelers, with exceptional views of Cabo San Lucas Bay. Snorkeling can be enjoyed under good conditions on the bay side. "Divorce Beach" is the neighboring Pacific-facing beach and not suitable for swimming due to strong currents and surf. To get to Lover's Beach, take a water taxi from Médano or the marina, kayak or stand-up paddle board. Be sure to bring what you'll need for the day as there are no services and remember to schedule a return time with your boat operator.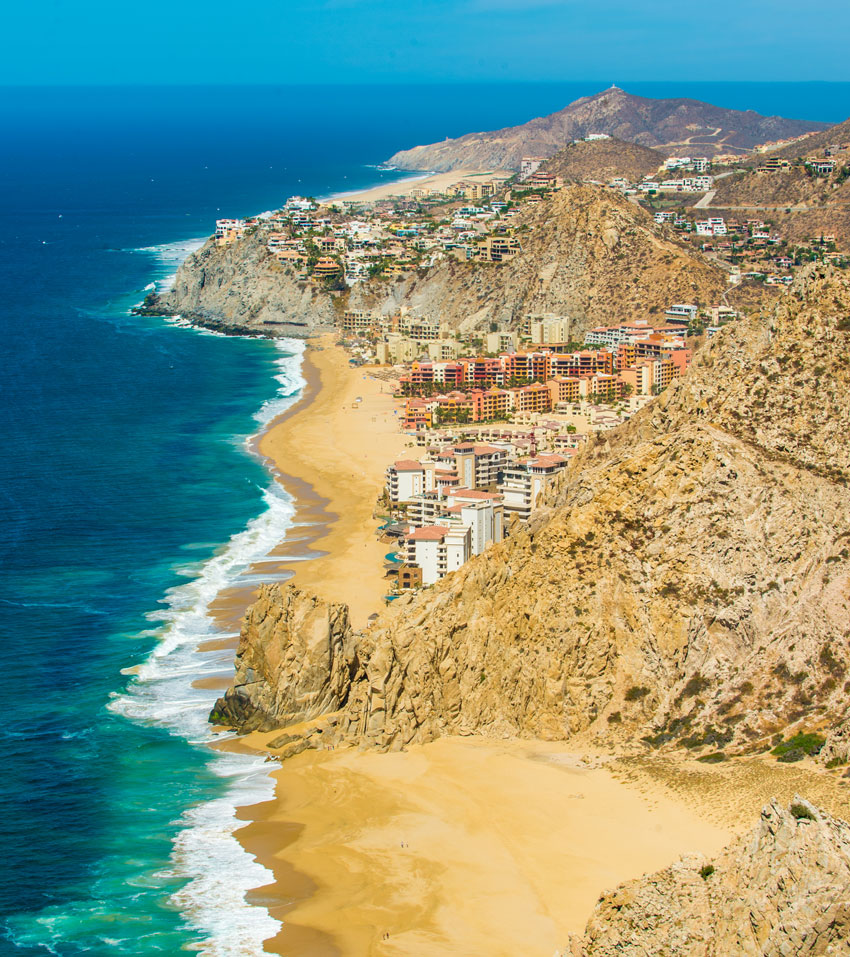 Pacific Ocean Beaches offer sensational sunset views. These scenic beaches are great for romantic strolls and include Solmar, Pedregal and Sunset Beach. Powerful surf and currents at these beaches make them unsuitable for swimming, however you'll enjoy impressive ocean views with migrating whales, cruise ships and fishing boats along the shore. Access via beachfront resorts or Pedregal villas.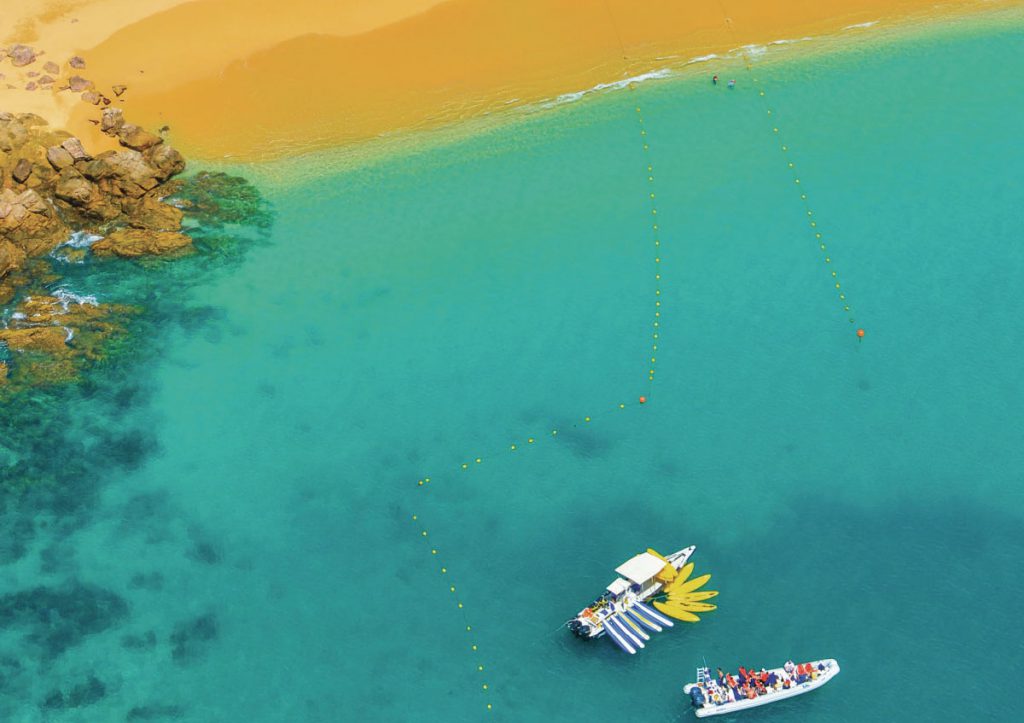 Corridor
Chileno Bay is a beloved beach area with a marvelous reef for snorkeling. Chosen as a "Blue Flag Beach" for its pristine waters, Chileno features an extraordinary abundance of tropical fish and good visibility. Stunning beachfront Villa Cielito overlooks the bay with breathtaking views. The new Chileno Bay Resort offers direct access with luxury accommodations. Chileno is located close to Km. 14.5 on the main highway between Cabo San Lucas and San José del Cabo.
Santa Maria Bay is a beautiful protected half-moon cove and a favorite for families. This is a very popular site for snorkeling and is visited by tour boats departing from the Cabo San Lucas marina every day. Keep an eye out for the road sign off the main highway at Km. 13 to the parking area. Amenities include shade structures and restrooms. The luxurious new Maravilla and Montage resort developments are adjacent to the beach.
Bledito Beach  (also nicknamed "Tequila Cove") offers a sheltered breakwater for swimming as well as water sport equipment rentals on the sand. The long sandy beach nearby is ideal for sunrise/sunset walks and shore fishing. Baby sea turtles can be spotted along the beach (sunrise) after hatching during fall months. The beach is located near the Hilton and Paradisus resorts at Km. 19.5.
Palmilla Bay is another "Blue Flag Beach" that's excellent for snorkeling, swimming and kayaking. This protected beach is a favorite among tourists and locals alike. In the early morning, panga fishermen depart from the beach and return with their catch in the afternoon. The beach is situated at Km. 27 on the main highway adjacent to the One&Only Palmilla Resort.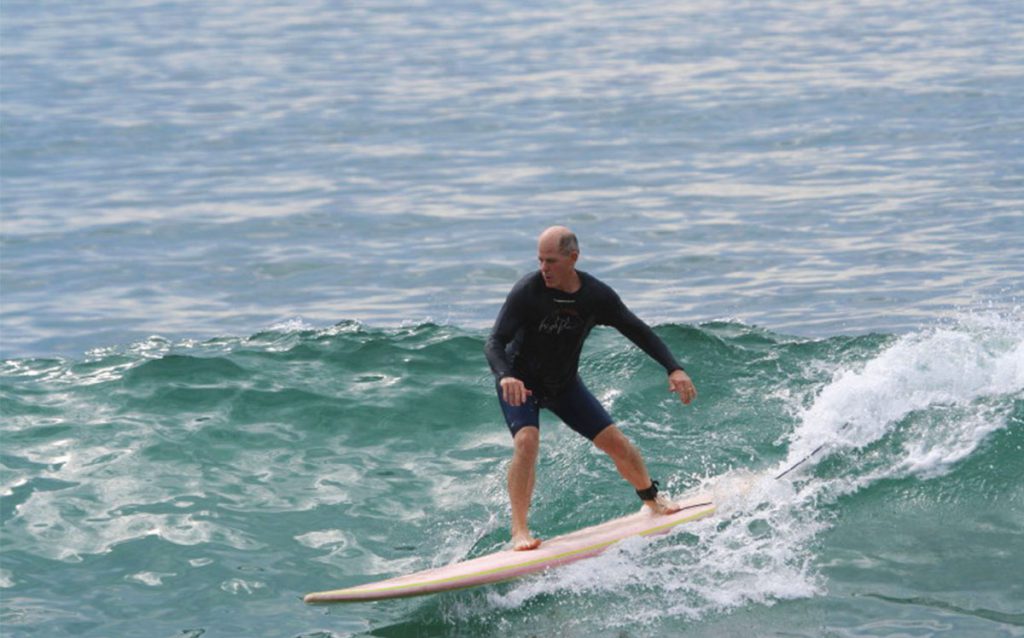 San José del Cabo
Costa Azul is famous for surfers and is the site of Zipper's and Acapulquito surf breaks. The beachfront eatery and bar is a great spot to take in the action on the waves. As one of the region's best surfing spots, Costa Azul hosts the annual Los Cabos Open of Surf tournament, attracting international professional competitors. The beach is located at Km. 28 along the main highway.
Hotel Beach offers amazing views of the Sea of Cortez and is splendid for sunbathing, strolling and beachcombing. The lush San José Estuary is a natural oasis along the eastern border of the beach, with verdant palms and plentiful bird species. This beach is usually unsafe for swimming due to a large shore break, however there are great surf spots nearby. Access via beachfront hotels.
La Playita offers outstanding views of the Sea of Cortez next to the world-class Puerto Los Cabos Marina. You'll enjoy sights of the panga fishing boats and yachts. This attractive beach offers good swimming near the breakwater when conditions are calm. Extraordinary new luxury resorts are making this area even more desirable.
East Cape
Cabo Pulmo is a protected marine sanctuary with one of the largest living coral reefs in North America. This world-famous scuba diving site offers a stunning abundance of sea life, from colorful reef fish to magnificent whale sharks. It's also superb for snorkeling and kayaking. Cabo Pulmo is an easy day trip from Cabo San Lucas with guided excursions available (contact us for details).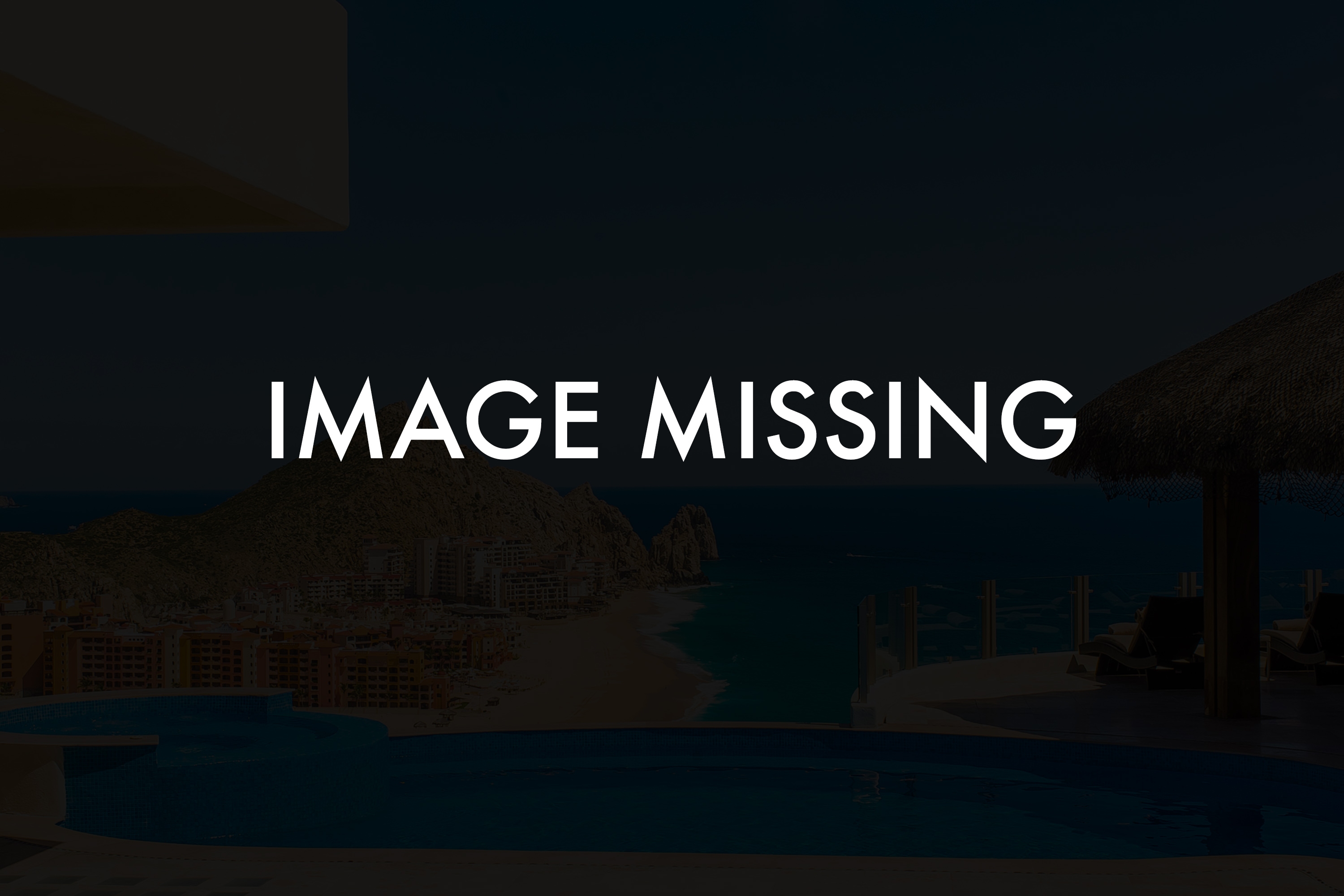 Los Frailes is a powdery white sand bay featuring tranquil waters, a fishing camp and a nearby sea lion rookery. Situated just a few kilometers south of Cabo Pulmo, this area is often ideal for swimming, snorkeling, kayaking or SUP. Beachfront Villa Bahia de los Frailes is a spectacular private luxury 4-bedroom vacation rental located at this beautiful location.
Ready to plan your Cabo beach vacation? Call our team today to get started.
Search Los Cabos Villa Rentals…