Experience All-Inclusive Luxury at Villa La Valencia Beach Resort & Spa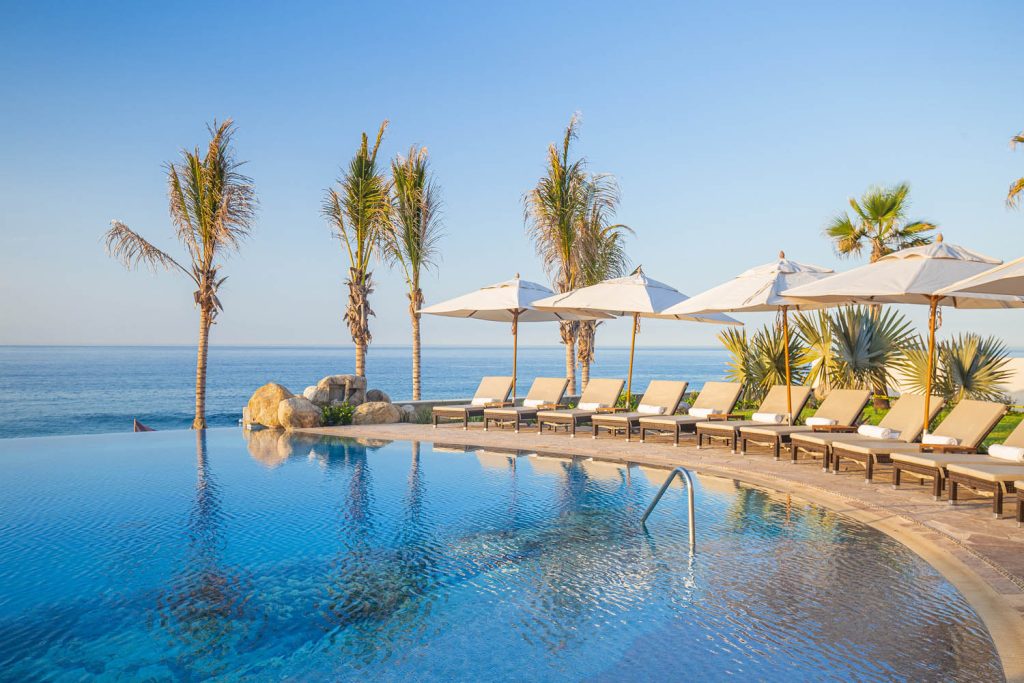 Overlooking a breathtaking beach along Cabo's sunny Corridor region, Villa La Valencia Beach Resort & Spa promises relaxation and luxury, offering an unforgettable all-inclusive experience for guests. With spectacular views of the turquoise waters of the Sea of Cortez and outstanding amenities, this resort delivers a vacation like no other.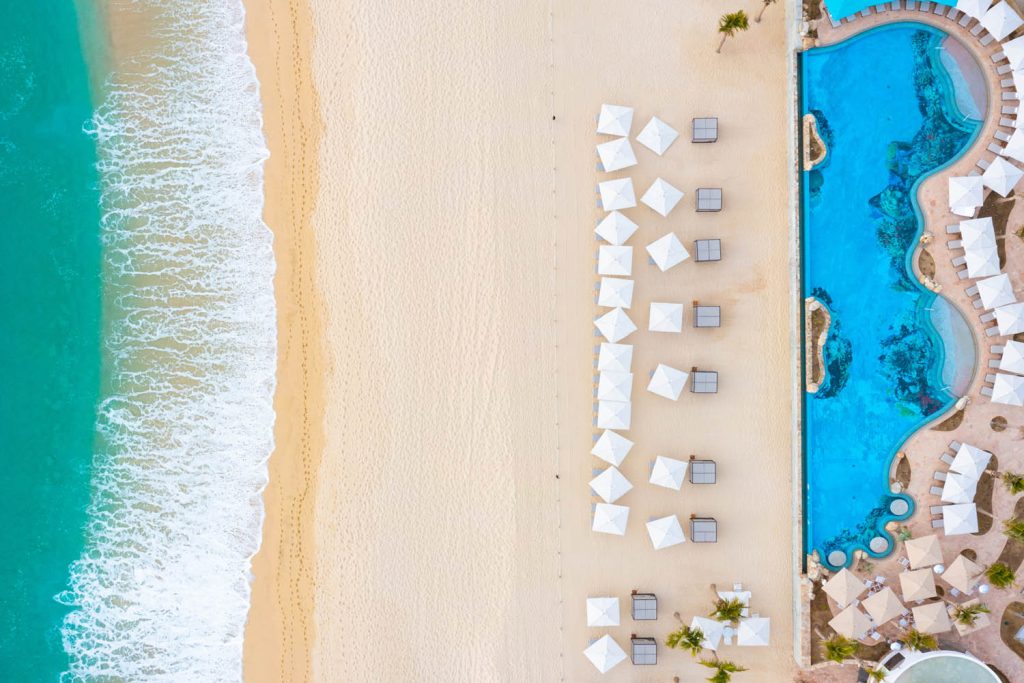 The crown jewel of Villa La Valencia is its stunning 1,148-foot-long lazy river winding around the resort. Picture yourself gently drifting through a lush paradise surrounded by swaying palm trees overlooking the sea. The lazy river connects various sections of the resort, providing guests with a unique and relaxing way to enjoy the grounds.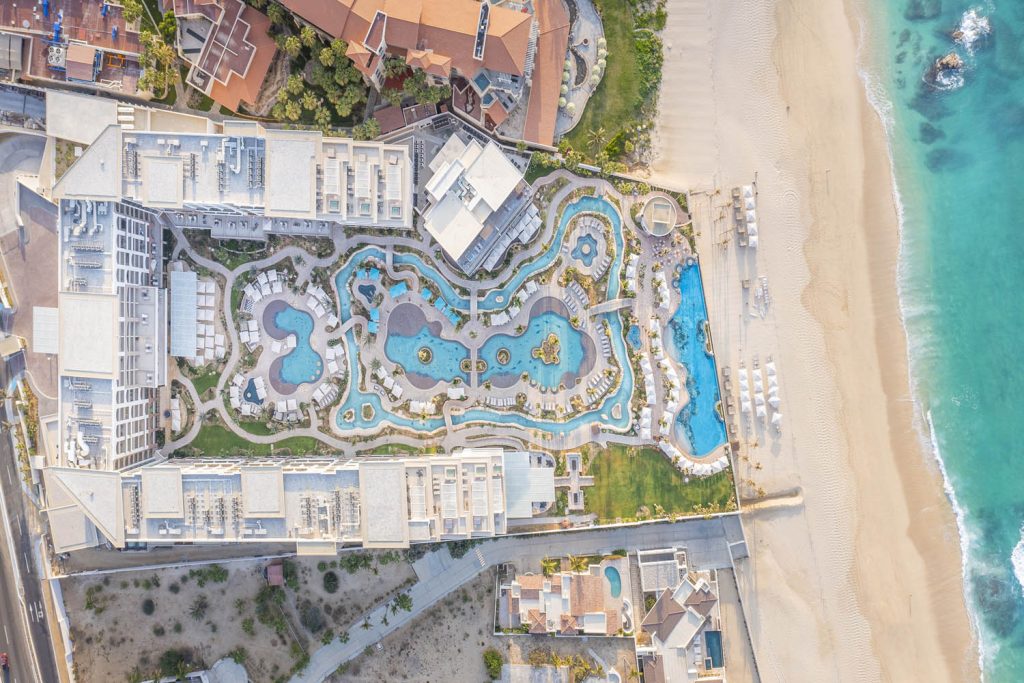 The resort also caters to families, with separate adults-only, all-ages, and kids' pools. The Kids' Club ensures that younger guests enjoy fun and engaging activities, allowing parents to fully relax and unwind.
For those seeking ultimate relaxation, the Azul Spa Therapeutic Wellness Center awaits. This full-service spa offers a range of rejuvenating treatments, ensuring guests leave feeling refreshed and renewed. Whether it's a soothing massage or a revitalizing facial, the skilled therapists at Azul Spa are committed to enhancing your well-being. Exercise enthusiasts need not worry about missing their workout routines as Villa La Valencia boasts a well-equipped fitness center.
The culinary journey at Villa La Valencia is a delight for guests, with various dining options, each promising a unique gastronomic experience. Head to La Taberna, the flagship restaurant, where bold Spanish dishes and locally sourced seafood are expertly prepared in an open kitchen. If you're a fan of fine cuts of meat, Latitude 23.5 Steak House will satisfy your cravings. For those seeking authentic Mexican flavors, El Patron is the place to indulge. And, for a casual poolside dining experience, Coralle serves up delicious pizzas and flatbreads that will please any palate.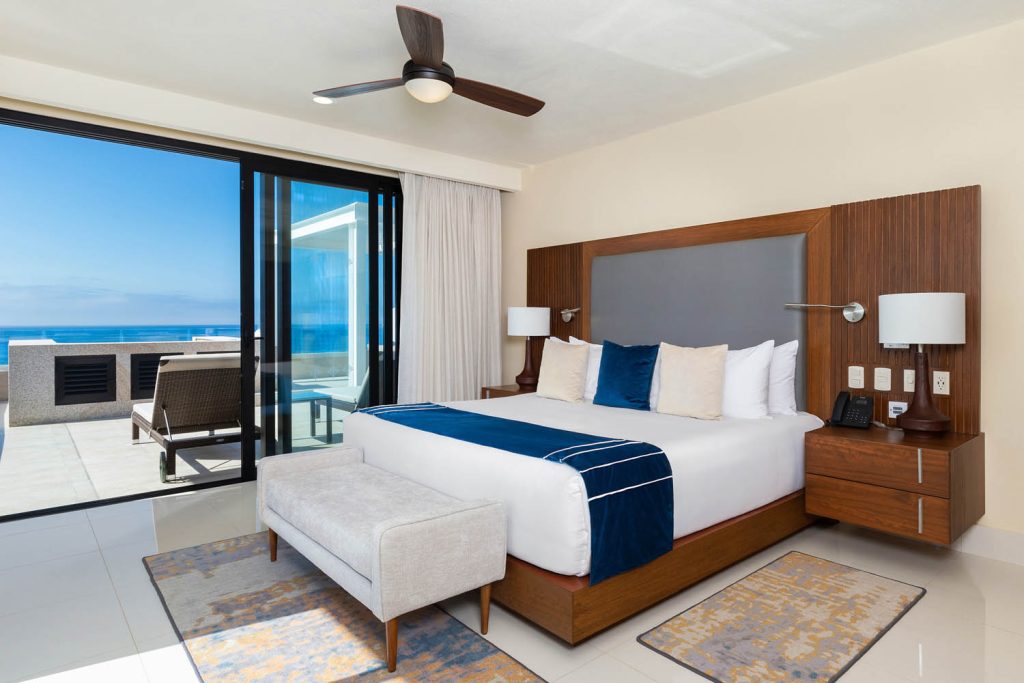 Convenience meets paradise, as the resort is strategically located in the sunny Corridor between Cabo San Lucas and San José del Cabo. Guests have the perfect blend of tranquility and access to nearby attractions, ensuring that every day is filled with adventure and relaxation. So, if you're seeking an all-inclusive escape where breathtaking natural beauty meets unparalleled luxury, look no further than Villa La Valencia Beach Resort & Spa in Cabo San Lucas.
More Information:
Villa la Valencia Beach Resort & Spa