Pink Paradise: The Ultimate Barbie-Themed Pool Party in Cabo San Lucas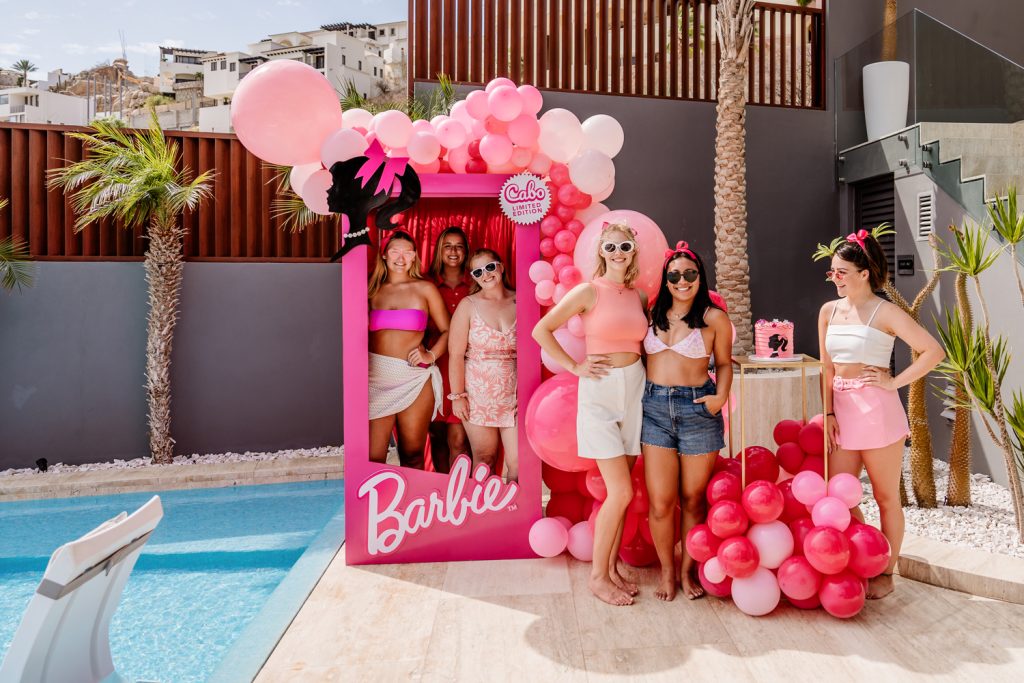 When our Cabo guests wanted to celebrate their graduation in style, our team stepped onto the stage with the ultimate Barbie-themed party at luxurious vacation rental Maison de Cortes.
This spectacular 7-bedroom villa may not be painted pink, but it's definitely a dream house – offering gorgeous views of the Pacific Ocean and marvelous hillside estates of the private Pedregal neighborhood in Cabo San Lucas. The sparkling ocean blues at Maison de Cortes were the perfect backdrop for vibrant hot pink party accents inspired by everybody's favorite fashion doll.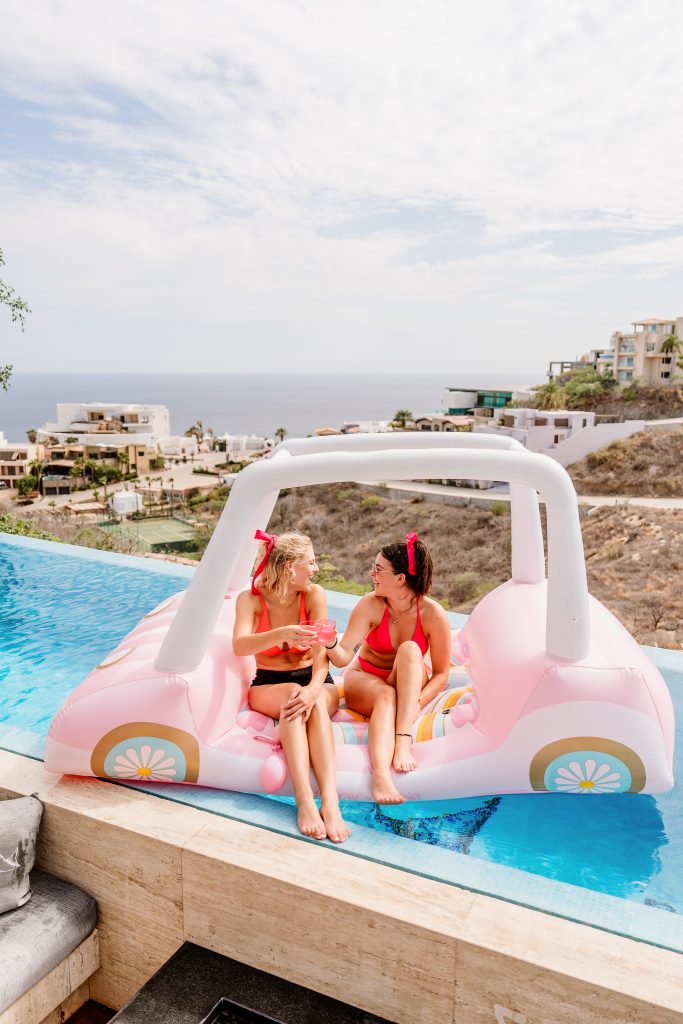 Our partners on the incredible team of Creative Destination Events are experts in designing one-of-a-kind celebrations for our Cabo villa guests, from destination weddings to milestone birthday parties. This Barbie-inspired graduation party was one to remember.
Highlights included pink balloons, an inflatable car pool float, pink massage chair accents for spa treatments by Suzanne Morel Face & Body Care, a variety of popsicles, and more. The showstopper was a life-sized pink doll box designed as a photo backdrop – giving each guest their own Barbie dream moment.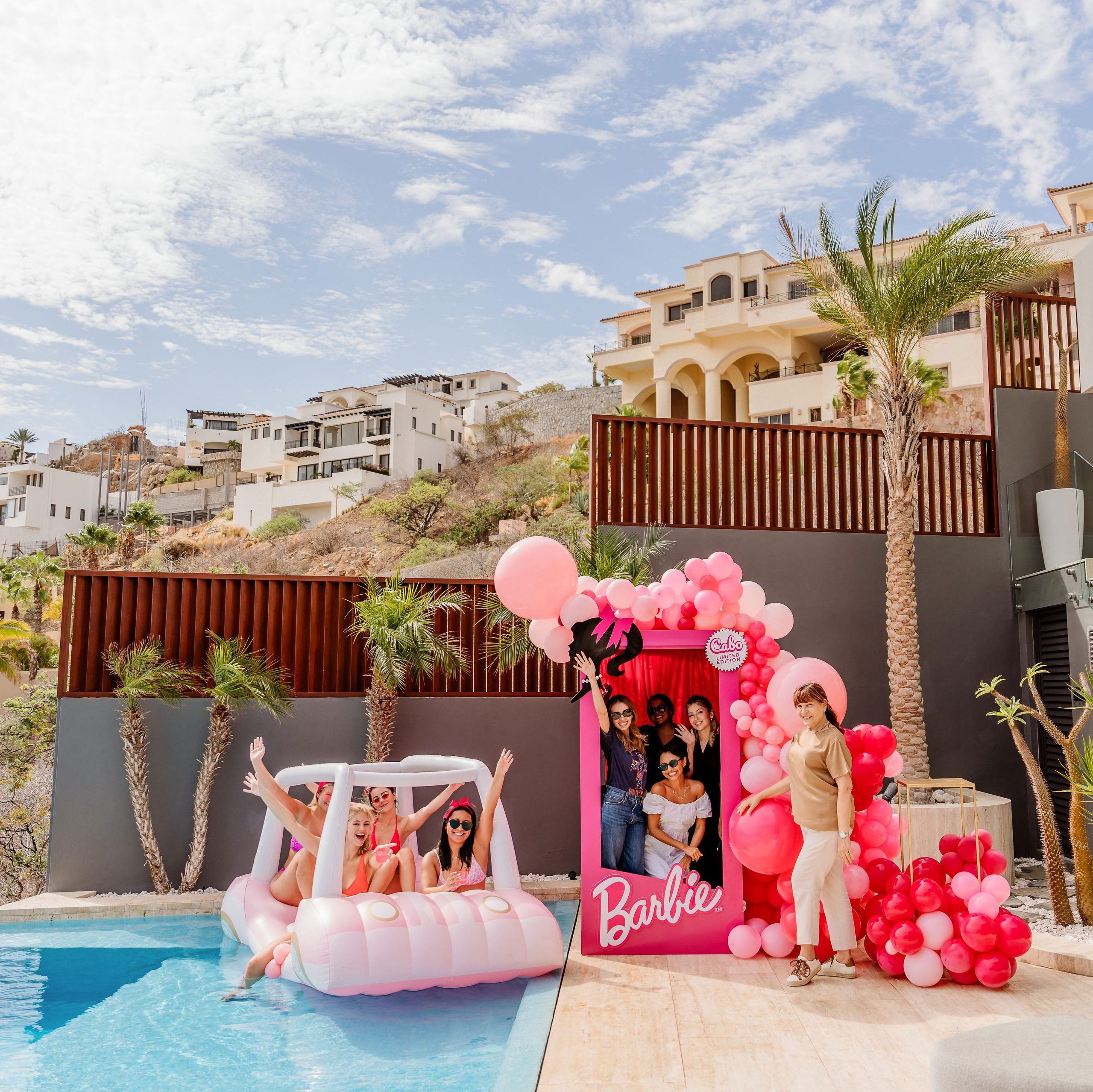 Villa: Maison de Cortes
Party decor: Creative Destination Events
Catering: Chile & Lime / A Matter of Taste Catering
Spa Services: Suzanne Morel Face & Body Care
Ready to plan your own celebration in Los Cabos? Let our team help you find the perfect villa and design all of the details to fill your vision.