Fall in Love with Loreto: Top 8 Things to do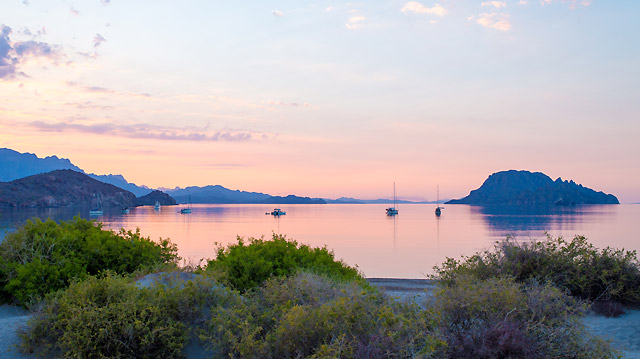 While most people think of the expansive celebrity-studded resorts and nonstop action of Cabo San Lucas when they think of Baja California Sur, there's an authentic taste of old Mexico awaiting visitors who venture off the beaten path. About a 2-hour flight from Los Angeles, CA and a 6 ½ hour drive from Cabo San Lucas, Loreto is a historic mission town nestled along the Sea of Cortez with magical views of desert mountain ranges and pristine islands. Visitors come here (still one of Baja's best-kept secrets) in search of traditional experiences, ecological wonders and unforgettable tranquility along what was once called "The World's Aquarium" by Jacques Cousteau.
While you could spend your entire vacation relaxing around the pool and sipping a cool drink at the beautiful beachfront Villa del Palmar at the Islands of Loreto Resort, the destination is full of opportunities for exploration.
Here are a few of our favorite ways to discover Loreto: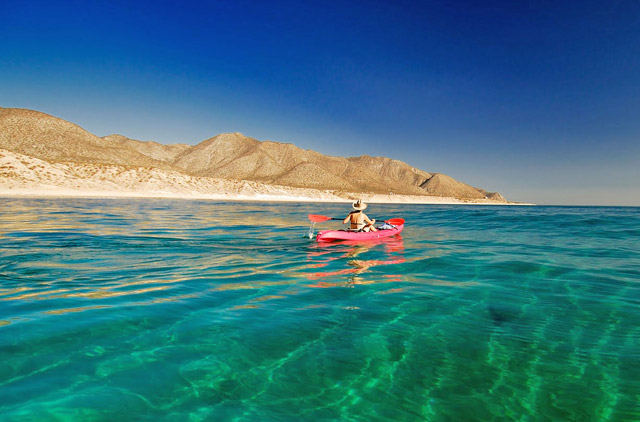 1. Get on (or in) the Water: Recognized as one of the planet's most vibrant marine habitats, the Sea of Cortez boasts abundant sea life and breathtaking turquoise waters. While relaxing on a beach is a lovely way to take in the views, the best way to experience the Sea of Cortez is by getting on the water. Kayaking is a great way to explore the area. A number of offshore islands and are accessible via guided tours, including the islands of Coronado, Carmen, Danzante and Monserrate. Standup paddle is another great way to enjoy the waters around Loreto. If you're a fan of scuba diving or snorkeling, you'll love the many varieties of tropical fish, as well as majestic manta rays and enormous (gentle) whale sharks.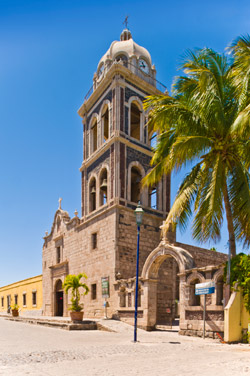 2. Discover the Missions: Loreto is home to two remarkable historic missions, each having played a significant role in the Spanish settlement of the region. The Mission of Our Lady of Loreto is known as the "Mother of Missions" of Baja California. Originally established in 1697 by Jesuit missionaries, the beautiful structure still standing dates from 1740. The San Javier Mission dates to 1744 (the mission originally established in 1699). Nestled into the Sierra de La Giganta Mountains, this rugged outpost offers a glimpse of the past, with this beautiful stone church in a remarkable state of preservation.
3. Whale (& Dolphin) Wonderland: Each year, migrating gray and humpback whales make their way from the cold shores of Alaska to the warm lagoons of the Sea of Cortez to give birth to the next generation. The waters of Loreto are some of the best in the world to get up-close views of these gentle giants while on an expertly led boat tour. In addition, a number of dolphin species call the Sea of Cortez home. It's not uncommon to see vast groups of these magical creatures cruising and leaping offshore.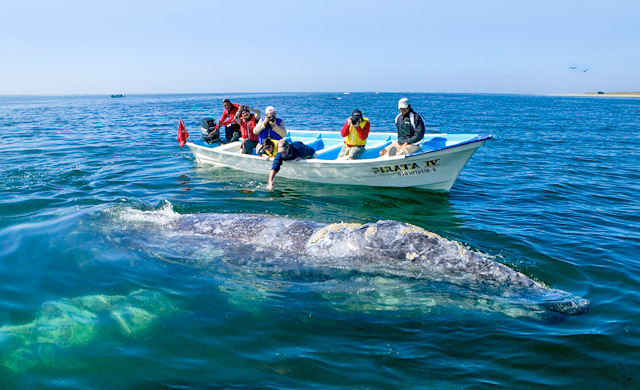 4. Chocolate Clams: A local delicacy, almejas chocolatas (chocolate clams) are a must-eat for seafood lovers visiting Loreto. They get their name from the distinctive chocolate brown color of their shells. Enjoy them at the popular Domingo's Place restaurant in town offering a charming atmosphere and good wine selection. Locally, chocolate clams are often prepared au gratin, baked with garlic and cheese.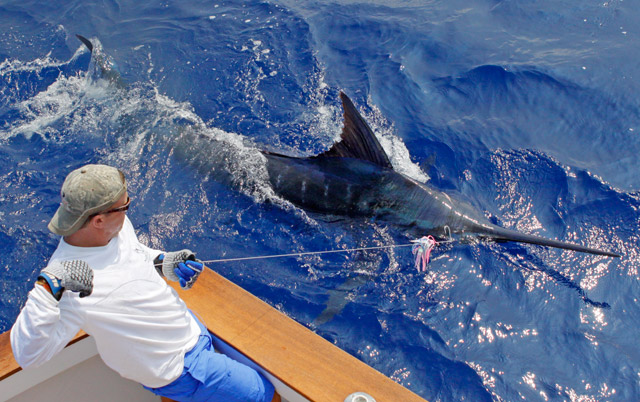 5. Fishing: Lovers of sport fishing flock to Baja California Sur to fight prize marlin, dorado (mahi-mahi), tuna and more. In Loreto, anglers can also try for roosterfish, seabass, snapper, sailfish, sierra, amberjack and more. Excellent local fishing charters are available, led by experienced captains and crews.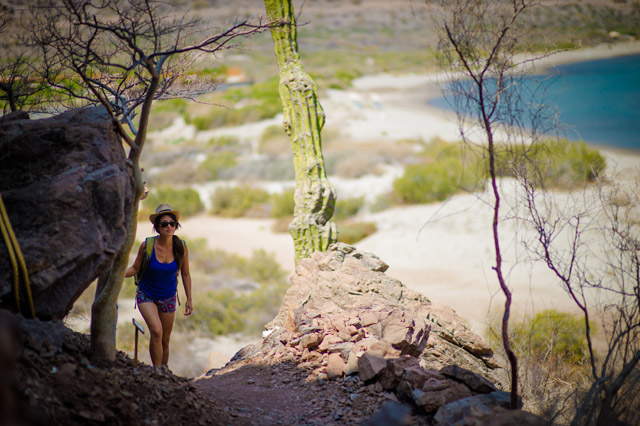 6. Hiking: The rugged desert landscape surrounding Loreto boasts the dramatic mountains of the Sierra de la Giganta range, towering cacti, palm-lined canyons and scenic arroyos. A guided hike is a perfect way to enjoy this unique ecosystem, learning about the native flora and fauna that call this magnificent region home.
7. View the Cave Paintings: Prior to the arrival of Spanish missionaries, the area surrounding Loreto hosted a thriving population of native peoples living in various settlements for thousands of years. Among the remaining traces of their civilizations, ancient rock paintings have been discovered at various sites within driving distance of Loreto. Dating from between 1000 B.C. and 1300 A.D., many of the pictographs are remarkably preserved due to the dry desert climate. Visiting these amazing historic sites can be achieved via professional guided tours, as these fragile sites are somewhat isolated and located in rugged terrain.
8. Relax: When you need a break from exploring the area's natural wonders, beachfront Villa del Palmar at the Islands of Loreto Resort offers the ideal setting to unwind. Overlooking the Sea of Cortez and commanding an exceptionally peaceful and private setting, this wonderful resort boasts all the comforts, excellent service and fine amenities for a great getaway. Enjoy some fine dining with the resort's Executive Chef with the catch of the day, treat yourself to a spa treatment or just sip a margarita poolside as you enjoy the perfect weather. More Info…
More Ideas: Loreto also offers great golf, dining, eco-tours and more. Contact us to plan the perfect getaway.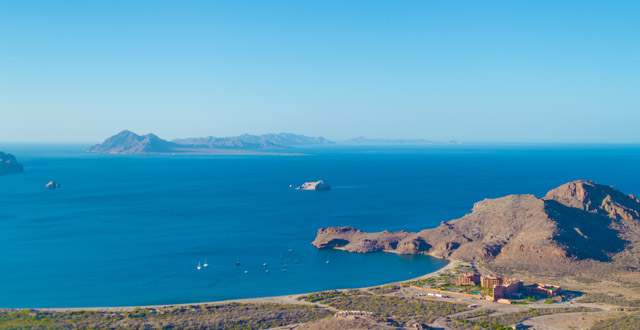 Photo Credits:
Robert Trama
& Villa del Palmar at the Islands of Loreto