Acre Shines on Cabo's Farm-to-Table Organic Dining Scene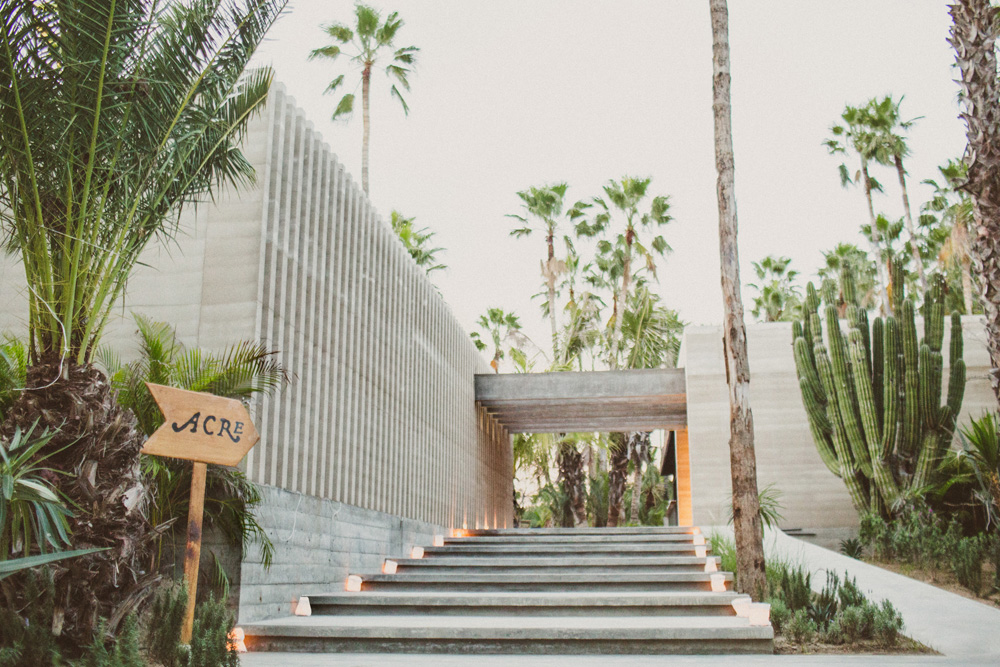 Los Cabos, Mexico has long been known as a culinary destination, with a dazzling selection of award-winning restaurants and wonderful local eateries. Any visitor would be hard-pressed to go hungry with the incredible variety of dining available. Those travelers willing to venture away from the bustling heart of Cabo will be rewarded with some very unique culinary experiences. A recent addition to the same local farm-to-table dining scene that has seen Flora Farms and Los Tamarindos become cult favorites, stylish Acre has solidified its status as a pilgrimage spot for foodies. We talked to their team about what makes this working farm and eatery so special: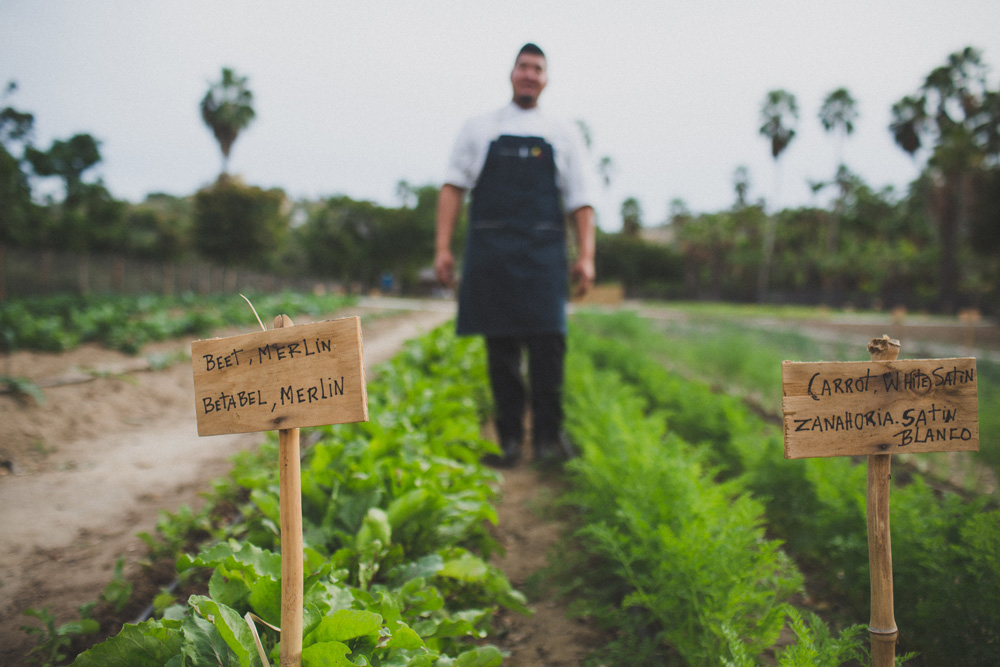 Acre is both a working farm and a creative dining experience. How would you describe it and what was the vision behind the creation of Acre? The vision behind Acre was to create a property where people can come to relax, unwind and rejuvenate. It has started with our farm, restaurant and cocktail bar. However, our unique treehouse accommodations and a swimming pool will be ready for next season. The owners, Stuart McPherson and Cameron Watt, are friends from Vancouver, Canada who discovered Los Cabos on a vacation and decided they wanted to start a business here.
Acre has tried to remain authentic to its surroundings, with compressed earth walls and shade structures constructed from native palo de arco trees. Our Executive Chefs Kevin Luzande and Oscar Torres source our ingredients either directly from our farm or from local suppliers.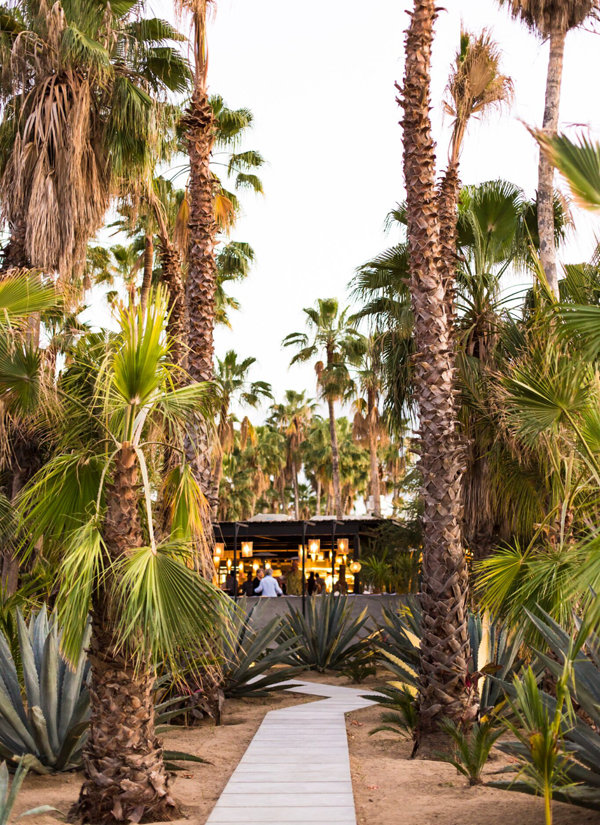 When people think of Baja, they usually think of arid desert terrain rather than vibrant organic farms. What makes the ecosystem in Baja and growing here so unique? While the Baja in general is very dry and arid, there are small farming communities scattered throughout. Acre is located in one of these small farming communities. We have approximately 25 acres of farmland adjacent to San José del Cabo. Our growing seasons relate to the annual temperature changes. In the hotter summer months, for example, more root vegetables are grown and our menu changes accordingly.
Why do you think the farm-to-table dining movement in Los Cabos has boomed in popularity? This movement is booming everywhere in the world and it's particularly popular in Los Cabos because people are on vacation and it's a unique experience to have away from their hotel. It's an adventure to enjoy fine dining off the beaten path.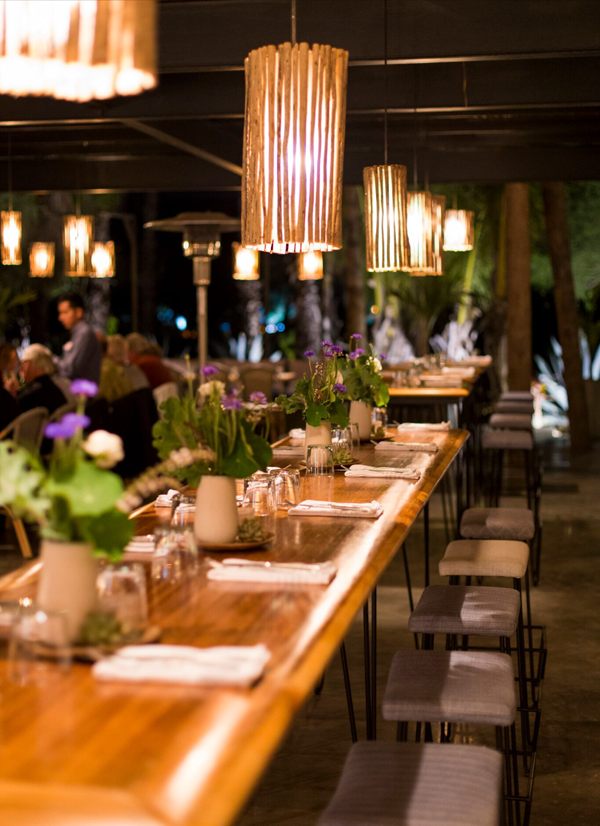 Do you do any special events? Currently we have a monthly party called "First Friday" (the first Friday of each month). We bring in a a DJ and have a party that's becoming popular with the younger, local crowd.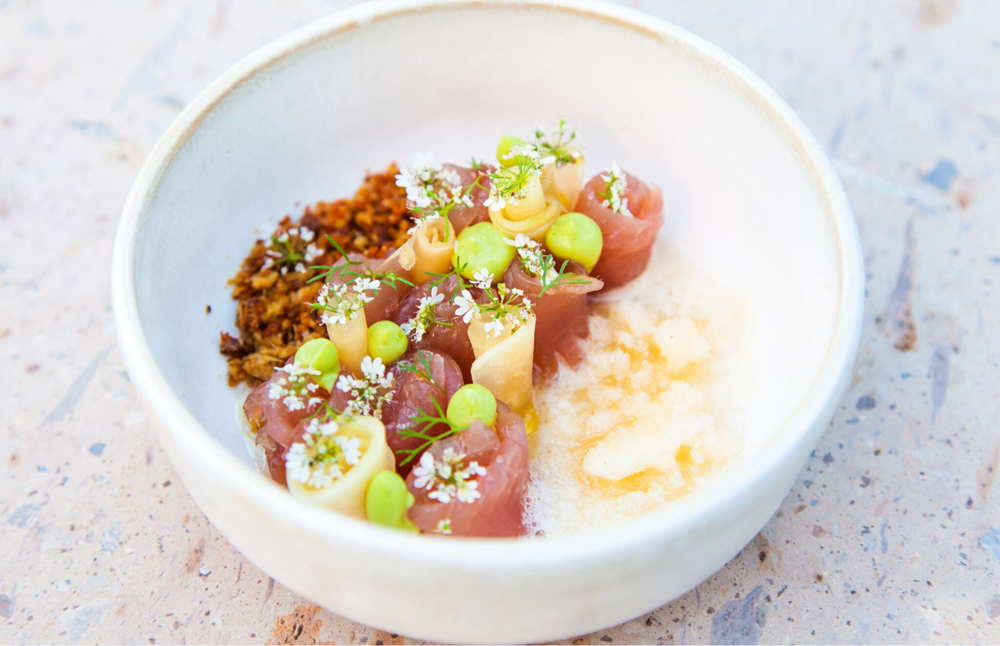 What are some highlights of the menu and how would you describe the cuisine? The menu can be characterized as "global cuisine using local ingredients". The range of items is pretty wide. Everything from squash agnolotti pasta to an amazing hamburger.
What are some upcoming plans/exciting new developments ahead? We're pretty excited about our new treehouses. The design is completely original. We're also working on our event area. We plan on hosting weddings and other special events in a very unique venue that we're currently building.
Photos courtesy of Acre